Today 10 central trade unions went on national wide strike affecting fundamental services including transport and banking. On Tuesday All India Trade Union secretary DL Sachdev in Delhi told auto drivers and taxi will also participate in protest. About 15 crore people would strike in the country to protest over anti-worker policies of government.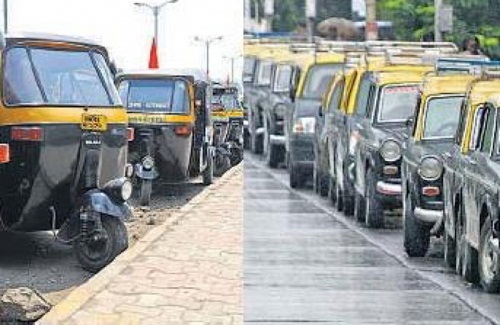 Over all 90,000 auto-rickshaws along with 15,000 taxis estimated to go off the road in the country capital stated Sanjay Chawla who deployed over 40,000 auto drivers to endorse ruling Aam Aadmi Party (AAP) earlier in elections. About 2.5 lakh posters were displayed across Delhi to support strike.
"Across the country about 500,000 bank workers and officers would participate in the strike. About 75,000 branches will not work tomorrow. Employees of the public sector, old private sector, cooperative and regional rural banks will take part in the strike" said CH Venkatachalam, general secretary of All India Bank Employees Association (AIBEA).
Indian Overseas Bank and State Bank of India (SBI) employees are not taking part in strike. Sachdev stated Rs. 7,100 a month was offered by government as minimum salary but unions are strictly on their demand intensifying Rs. 15,000 per month. Government is not ready to accept their demand for contractual workers besides regular workers with equal wages.
Union Labour and Employment Minister Bandaru Dattatreya pleaded central trade unions to step back countrywide strike on Wednesday saying,
"I appeal to them to reconsider the call of strike in the interest of the workers and the nation."
He said government has shown its positive response to 9 demands out of 12 where as no agreement was taken on unsettled demands.