As the opposition parties are continuing to halt the Parliament sessions which seems no end. Probably no one might have imagined that over 15,000 people also consisting of most renowned industrialists have initiated an online signature campaign requesting Parliament members to run the House. Since the launch of the initiative on Saturday, people from all over the nation have signed petition on Change.org which was also flooded by top industrialists like Bajaj Chairman Rahul Bajaj, Infosys founder Kris Gopalakrishnan, CII Sumit Mazumder, Adi Godrej, Pawan Munjal of Hero MotoCorp, GVK's GV Sanjay Reddy and many other joined the cause.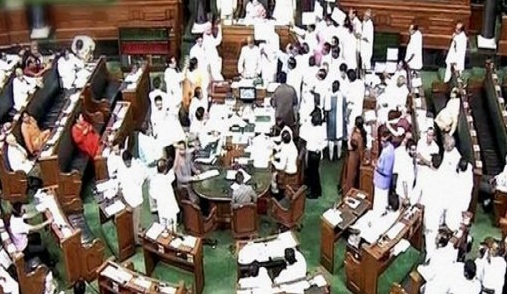 The petition called,"Parliament to function – urge all political parties to have a collaborative and consultative process in the Parliament" was launched on Change.org.
A part from industrialists, list also includes other prominent personalities ranging from Professors of IIT Madras like Ashok Jhunjhunwala and other academicians IIM Ahmedabad's Piyush Kumar Sinha and famous doctors such as Naresh Trehan & Ashok Seth and many other diplomats. People who signed the petition have termed the recent events as 'disheartening', MP's are occupied with never ending disturbance which cannot mean any sort for the citizens. Local demonstrations regarding Lower House are of unmatched scale. Most important amendments like Goods and Service Tax have also been put on hold which can degrade India's growth rate. GST has taken excess span in implementation , CII has enough time which could help India to excel growth.
Petition," Parliamentary protest are not unknown. Parliamentary stalemates can never be permanent. Parliamentary paralysis can lead to weakening of India's democracy. There is a spread of political power between the opposition and the Government in Indian Parliament. Both have an important role to play. Both have responsibility to discuss and resolve political issues. Political consensus represents the best practice in Indian democracy".
Government's is all reserved to launch GST Bill in Rajya Sabha on Tuesday but was halted by Congress stopping the House to run, where Finance Minister Arun Jaitley provoked Congress leaders Sonia and Rahul Gandhi as they were not able to digest their defeat in 2014 elections.