Mumbai police have captured two Nigerian men who tricked no less than 12 women on matrimonial sites with fake profiles luring them over Rs 2 crore in the wake of promising to marry them.
One of the prime victim who fell to their trap is a 48-year old Vice president of a chain of multiplex, who was deceived of Rs 1.01 crore. This is the second of its kind racket keep running by foreign nationals that the police managed to bust in a fortnight.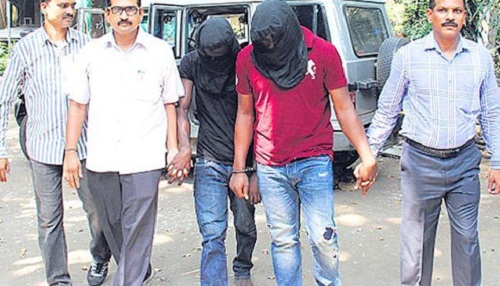 Following up on complaint received from senior VP who is a Dahisar occupant, has approached commissioner of police after she was tricked, Police personnel from crime branch arrested Charles Tem Ozone warpuak, 30, and Ifenyi Odoh, 29, on October 13. The two accused have been carrying out their activities from leased flat in Malwani.
Crime Branch have reported that accused have not only tricked women on matrimonial sites in major cities in the nation like Mumbai, Bangalore, Kolkata and Chennai and also have cheated many job-seekers with fraudulence.
The accused would purportedly contact youngsters the nation over in the wake of getting their points of interest from employment websites. They would send messages promising them high paying jobs and lure the applicants to credit money to finish the appointment procedure. Police have solved this probe after a bank account was found to have indulged in both forms of scams by the accused.
Joint Commissioner of Police (Crime Department) Atulchandra Kulkarni said, "The accused created a fake profile on popular matrimonial sites, posing as a British national of Indian origin. The profile they created was impressive, with a picture of a good-looking man. Using this, they befriended the 48-year-old complainant."

ACP Sunil Deshmukh said, "We are obtaining details of the bank accounts used by the accused and more arrests are likely."