Two prisoners were killed and at least six of them were injured badly when a gang confronted fellow accused inside Tihar prison was ignited again on Wednesday evening. The murdered personnel were members of rival gang and have been distinguished as Ishwar Sippy and Anil Chaudhary. The Deputy Superintendent of prison number 1 was also brutally injured in the fight. Ishwar had murdered Anil's friend exactly an year ago argument which turned out to be into a grudge situation.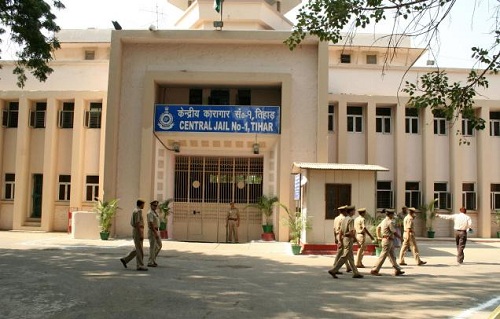 Ishwar, a noted criminal from Raghubeer Nagar, was taken into custody amidst high security ward and was moved to the jail dispensary in the noon. He later met fellow inmates Vijay and Shadab. Ishwar was recently transferred from Rohini prison just 10 days ago. They were moved into their facility ward around 2pm under police force by jail authorities and Tamil Nadu police work force.
"Just as they were approaching the RO plant of the jail, three other inmates, identified as Anil, Vasu and Sandeep, were being lodged in their ward (number 1) close to the plant. Seeing Ishwar approach, they pushed the warder, forced open the gate and ran out," said Mukesh Prasad, DIG (prisons).
Three others teamed attacked Ishwar and assaulted him with weapons like kattan and wrapon modified from window corners, spoons and other. The jail staff have also tried to interact but Ishwar ran towards ward no 4 to spare himself. Three prisoners attacked him on the road as he assaulted them. Fellow prisoners rushed to the site to help Ishwar and confronted with Anil and his followers.