Karnataka Chief Minister Siddaramaiah will enlist 4 new Ministers into his Council of Ministers with an end goal to close disobedience in the party. He has sent the rundown to the Governor's office for approval and the swearing-in ceremony will occur later today. The Siddaramaiah-drove Congress government in Karnataka is set to have its full amount of 34 ministers about more than two years after it came to power. Four crisp appearances, including that of state Congress Chief G Parameshwara, are set to be drafted in a cabinet development exercise on Wednesday.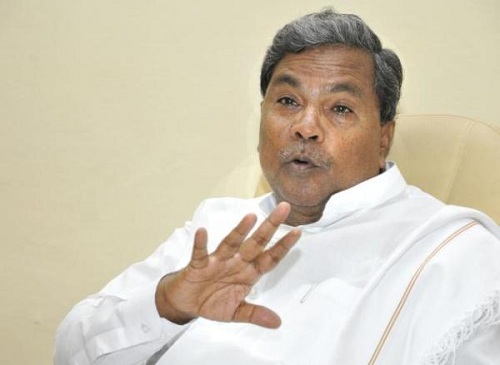 Those joining Council of Siddaramaiah are Karnataka Pradesh Congress Committee President G. Parameshwara, A Manju,Manohar Tahsildar and Vinay Kulkarni. While Parameshwara and Tahsildar will get Cabinet evaluation, Manju and Kulkarni will be ministers of state ie., Independent in charge.
Then again, ministerial candidates like H Y Meti and Maalikkayya V Guttedar, who couldn't make it to the Cabinet, have expressed their hatred. Of the 4 selected for incitement today, 3 supposed to be Siddaramaiah devotees and this has infuriated Congress followers. Siddaramaiah said, there is no reshuffle of the Cabinet as we are topping off 4 empty posts and this is only a development of the Cabinet.
Siddaramaiah said, "There is no reshuffle of the Cabinet. We are filling up 4 vacant posts. This is just an expansion of the Cabinet."