Despite strict laws on impairment of public places, major political parties backed posters of student leaders every now and then which can be seen on flyovers, subways, walls and over bridges across capital in jazz up to Delhi University Students Union (DUSU) election. About 60 FIRs were filed against candidates and others allied to different student outfits for public property defacement in spite candidates prolonged to defy the rules openly.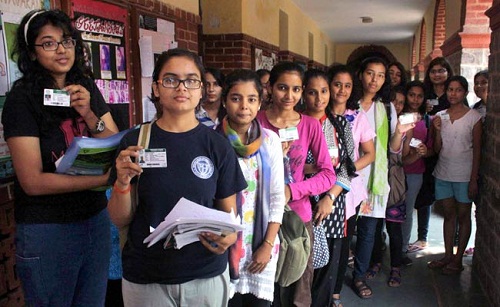 DUSU polls Chief Election Commissioner DS Rawat said that they assist paperless campaigning and if students wish to use posters they must be handmade. We also provided separate special area for posters named 'Wall of Democracy.' But the rules were not being considered by parties or candidates.
Delhi Prevention of Defacement of Property Act 2007 is one of the rules that regulate student union elections which states,
"Anyone who defaces any property in public view by writing or marking with ink, chalk, paint or any other material, except for purposes of indicating the name of the property owner, shall be punished. Guilty shall be punishable with imprisonment for a term which may extend to one year, or with fine which may extend to Rs. 50,000, or with both".
Mr. Rawat said, few meetings were held with Delhi police officials who in charged to check out these incidents and mentioned strict action will be taken against those who flout the police rules. 60 FIRs were registered on individuals which include members of ABVP, CYSS, NSUI and independent aspirants contesting for upcoming DUSU elections.
From many colleges and faculties, DUSU is a representative body of students and the elections for this student body are scheduled to 11th September where many political parties strengthened their campaign. 2nd September is the final nomination day for all participating nominees in the poll.