This is an Inspiring Story of an Women whose grit and determination against all odds has transformed in to an Hospital For the Poor. Subhashini Mistry worked for years to achieve her dream come true. She has done many jobs like manual Labour, House maid even a vegetable seller and finally was able to achieve her dream of building an hospital of two storeyed- all because of reason that she became a widow at the age of  33 as she couldn't afford proper medical assistance to her husband.
70 year Old Vegetable Seller build Hospital For The Poor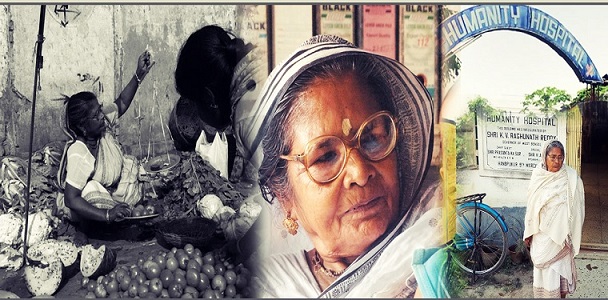 The Hospital runs on donations. In charge by her younger son who himself is an doctor is supported by 12 other doctors with 100 beds. Since its establishment in 1993 it had provided treatment free of cost for more than 2,50,000 patients free of cost. Naming the Hospital as" Humanity Hospital" that is located in Hanspukur village near Kolkata, West Bengal serving the poor since 1996.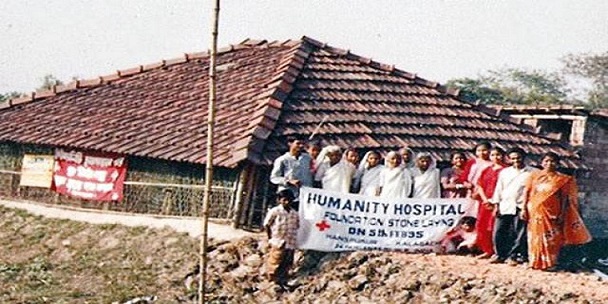 On the day of Subhashini Mistry husband death April 13 1971, She made a promise to herself that no one in the village will die lack of proper medical care which followed by an extreme physical labour. As a mother of four she gone through a advert poverty in setting up a meal a day to the family.
As she is not educated she decided to do whatever work she could. In the process what ever she earned is divided in two four parts and one part is saved for the hospital construction. Having an doubt of any doctor servicing the poor free of cost, she decided to educate her younger son as doctor what ever may come. To full fill her mother wish Ajoy younger son of Subhashini Mistry Completed MBBS. Rest of them were sent to an orphanage.
She Worked As Brick-Layer and Maid To Build Hospital For The Poor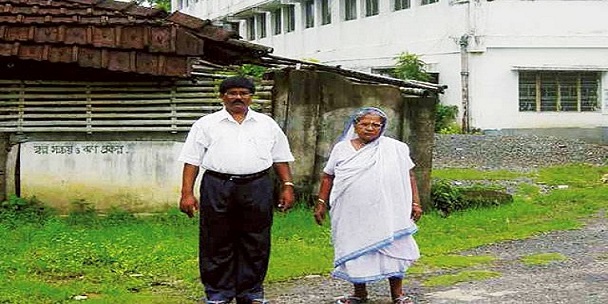 After saving money penny by penny she have managed to buy an plot of land where she started an hospital in a shed in 1993 by establishing "Humanity Trust". Ajoy used to come at evenings after his routine work to serve the poor. On the First day of the hospital 225 patients attended hospital for medical attention by which almost her dream come true. She hasn't rested after this she decided to take it to another level. Assisted by the Younger and elder Sons, two years later foundation stone was laid for new hospital building on February 5th 1995. One year later on march 9th 1996, Humanity Hospital is ready to provide its service inaugurated by then West Bengal Governor K.V Raghunath Reddy.
Donations form trusts, well wishers are still being received to improve the hospital and build an ICU. Some patients even pay more amount voluntarily than they are charged out of satisfaction.
Ajoy Says out of 100 beds, 40 beds are charged for an reasonable amount and 60 are free of cost. An Major Surgery cost around Rs.1000 to Rs.5000/- and an minor surgery costs to an minimum or Rs.10/-.
Subhashini says that she is very happy the way hospital have developed but she still is willing to develop the hospital to round the clock service with all facilities of an modern Hospital.