Government has halted caste census report to hide bitter truth behind. Officials confirm that atleast 8.19 crore errors have crept into census data out of which 1.45 crore faults are still prevalent. A total of 8,19,58,314 errors have been identified in the caste census of all states and Union Territories and each them have been inquired to re-evaluate data.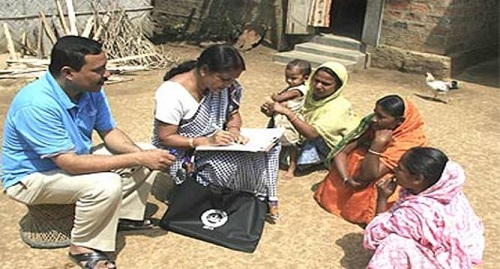 Apart from Union territories, states have rectified 6,73,81,119 errors and still 1,45,77,195 errors need to be corrected as said by Home Ministry. Maharashtra state has around 69.1 lakh errors in the recent caste census. Next comes Madhya Pradesh with 13.9 lakh errors and followed by West Bengal with 11.6 lakh errors, 7.2 lakhs faults in Rajasthan, 5.4 lakhs flaws in Uttar Pradesh, 2.9 lakhs errors in Karnataka, 1.7 lakhs faults in Bihar, 1.4 lakhs in Tamil Nadu census data are to be re-evaluated.
Government has stopped releasing caste census data in the Socio-Economic and Caste Census(SECC) which was released since past eight decades. Union Rural Development Minister, Chaudhary Birender Singh has cleared allegations on government that central is halting to declare caste census due to political conspiracies in Bihar.
Opposition parties are provoking that government is trying to hide facts from the citizens of India by stopping caste based census reports which would eventually lessen the quota for reservations in the future.
Home Ministry stated that,"These include caste/sub-caste names, synonyms, surnames, clan/gothra names, phonetic variations, sections, sub-groups etc. These will have to be classified by experts having domain knowledge on these issues".