Prosecution is probably to pursue death sentence for only eight convicted out of 12 in 2006 Mumbai serial bomb blast case. On Monday a special court will hear all arguments regarding measure of punishment on convicted people in the case. So the final verdict is probably given today. On Friday MCOCA court convicted 12 accused in serial blast case where 188 people killed and 829 people got injured.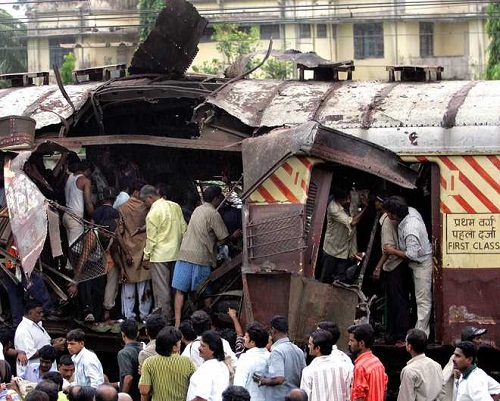 Death hanging which is the highest punishment in the country would be accomplished on five tillers who include Asif Khan Bashir Khan, Ehtesham Siddiqui, Dr Tanveer Ansari, Faisal Shaikh and Mohammed Ali Shaikh. Among others Dr Ansari played major role as plotter and passed his order to perform the blast. Anyway, mercy might be shown on lesser part convicts. The court underwent accused guilty of several charges under IPC section, Unlawful Activities Prevention Act, Explosives Act, Indian Railway Act and Prevention of Damage to Public Property Act.
This case took many zig-zags since last nine years besides prosecution crumbled several thesis that it had reckoned at the beginning. In November 2006 Anti Terrorism Squad (ATS) filed chargesheet against 30 people that include 13 Pakistan and 17 Indian nationals. Finally the agency could only arrest 13 Indians for lawsuit. During the blast, first class coaches were exploded with seven RDX bombs within 10 minutes on 11th July, 2006 in suburban trains of Mumbai.