Tihar Prison authorities have recovered mobile phones and accessories within the prison compound. As per the reports Police have recovered 9 mobiles out which contains iPhone 5s, bluetooth headset and chargers from a pit in the jail premises. Other than these five handmade knife like weapons and two drills were obtained from two suspected prisoners.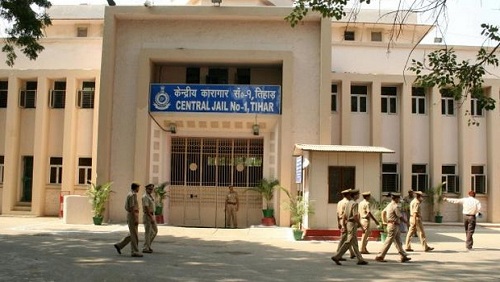 "Strict action as per the jail manual will be taken against those found guilty. The articles were recovered from a pit in the jail compound. A team raided the identified area and the ground was dug up and the items were found. We have taken various measures to curb flinging in of objects. Vigil has been increased in the areas that are adjacent to the main road," said Mukesh Prasad, AIG of Delhi Prisons.
This is not the first time that mobiles and weapons were recovered from jail inmates, Jail staff has increased the patrolling around the prison compound. Prison authority is also planning to plant barbed wires around the boundary walls. As far as jail authorities concern all the objects were thrown from outside and are looking to curb such incidents further.
Few days back a youngster was caught throwing prohibited items into the prison during the morning hours while Tamil Nadu Special Staff were patrolling the vicinity. Four Jail staff were suspended from service as they were found guilty in supporting inmates smuggling prohibited items.