STR aka Simbu aka Silambarasan upcoming AAA movie Ashwin Thatha First Look and teaser trailer is going to be released today. STR has officially announced it on his twitter handle. Along with AAA Ashwin Thatha First Look and Teaser, we will also get to watch AYM trailer and Trend Song single. It is going to be a triple treat for the STR fans. Recently his Madura Michael character from AAA Ashwin Thatha First Look teaser has been released and the teaser has just left the fans spellbound. Shriya saran will be seen in the female leading in the AAA movie. The teaser has been going viral soon after the launch and STR fans are going crazy after watching his brilliance performance in the teaser.
Now get ready to witness another flick of Simbu Ashwin Thatha character. For the first time, simbu will be seen in a triple role in AAA movie. The story is about a father and his twin sons taking different paths in their life. Simbu will be seen in playing the father role and twin sons role. The first look of Simbu playing a 60-year-old character as Ashwin Thatha will be releasing today on online. Recently one of character Madura Michael has bee released now the second character Ashwin Thatha is going to be launched today.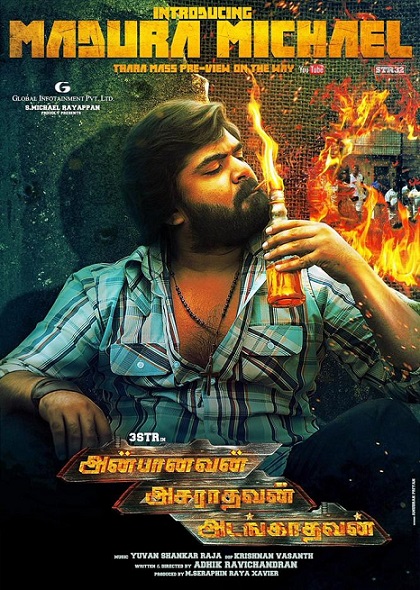 Madura Michael character has already created hype and fans are eagerly waiting to see the AAA movie Ashwin Thatha first look and teaser. The first look will be released on STR's official twitter handle whereas the AAA Ashwin Thatha teaser will be released directly on youTube. Check out the Ashwin Thatha first look teaser trailer here.