Delhi government was thrashed any "trick" in the acquirement and offer of onions, its hostile situation body did not appear to be in collaboration and has chosen to inquire process for any alleged mis-happenings. Anti Corruption Bureau (ACB) has initiated an enquiry in the wake of getting complaints in this association earlier. This is required to charge fresh meetings between the Centre and the Kejriwal government.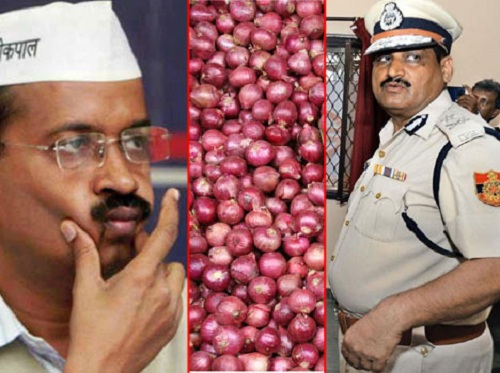 ACB chief M K Meena stated, "I can not discuss an ongoing investigation but yes, ACB is enquiring into the complaints about a scam," has also confirmed the initiation of TOI but was reluctant to share information.
Sources stated that the ACB branch was currently looking for every single related documents from the related civil servants and sending circulars to pertaining officers. "Every one listed under the sale of onions will be analyzed," a senior ACB officer said.
The ACB followed up on allegations stated from no less than six individuals which also includes RTI activist Vivek Garg. It was quite clear that Garg and others documented allegations on Monday. Meena has inquired with a five-part group of officers to look forward into the case. Garg blamed the Aam Aadmi Party led Delhi government for purchasing onions at Rs 18 per kg and re-selling them for Rs 30 per kg. The Government had rejected such allegations and confirmed that it sold onions at defined rates. Garg has trailed back his allegations of fraud by the Delhi government withstanding to RTI query.
The Government, in an announcement stated that onions were gathered from Small Farmers Agri-Business Consortium (SFAC) at Rs32.86 per kg and, after adding transportation costs and other charges the aggregate selling cost is finalized as Rs.40 per kg. Delhi government has decreased the onion prices by Rs. 10 and made them available to citizens through 280 fair price shops and mobile vans.