Pakistani singer Adnan Sami, during this May his passport got expired failing renewal. He pleaded the Indian government to accept his deportation on basis of Humanitarian grounds, Home ministry accepted his plea and allowed the singer to stay in India for indefinite time. Adnan Sami's qawwali song 'Bhar do jholi mein' in the recent blockbuster 'Bajrangi Bhaijaan' has definitely won million hearts. After failing to renew his passport Adnan approached Rajnath Singh. Sami was restricted to renew passport as his second wife, Sabah Galadari had allegations on him. They got divorced in 2012 later which Sami married Roya Faryabi.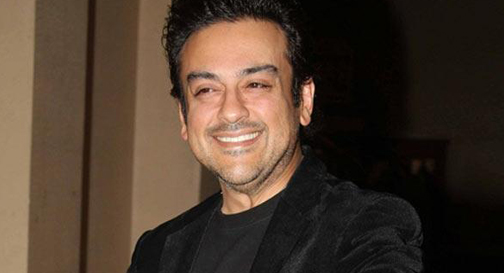 Home ministry has imposed a special grant on Sami and forwarded intentions to Centre so as to allow Sami into the country using discretionary powers pertaining to Foreigners Act. Home ministry department found his plea was acceptable because of his good conduct through out his visits to India. Adnan stated all the marriage related issues he was involved are purely his personal issues.
Minister, Kiren Rijiju has stated that Adnan Sami was granted permission to stay in India considering section 3 Foreigners Act. Home ministry has issued necessary orders where it compels discretionary powers to allow a foreigner to live in India with out a passport.
Home Ministry stated in Lok Sabha, "In pursuance of the powers conferred under Section 3A of Foreigners Act, 1946 (31 of 1946), the central government being of the opinion that it is necessary and expedient in public interest to do so, hereby declared that provisions of clauses (c) and (e) of sub-section (2) of Section 3 of the Foreigners Act, 1946 and paragraph 11 of the Foreigners Order, 1948 shall not apply to the said Mr Adnan Sami Khan, son of late Arshad Sami Khan, and he is exempted from deportation proceedings. This order shall remain valid until further orders are issued on the subject".
Adnan Sami visited India in 2001 with a one year visitor's Visa granted by Islamabad's Indian high commission. Adnan's Passport was expired on May 26,2015 and Pakistani government hesitated to renew his passport. Indian government accept his plea and granted permanent Indian Citizenship on Humanitarian grounds.