Pakistan taunts India yet again even after assembling with National Security Advisor's of both the nations. Mansoor Ahmed Khan, Pakistan's Deputy High Commissioner has intimated Hurriyat Separatist chief Syed Ali Shah Geelani will be meeting with Pakistan's NSA Advisor Sartaj Aziz. Meeting is estimated to be held on August 24 where NSA talks are also scheduled on the same date between Indian and Pakistan at New Delhi.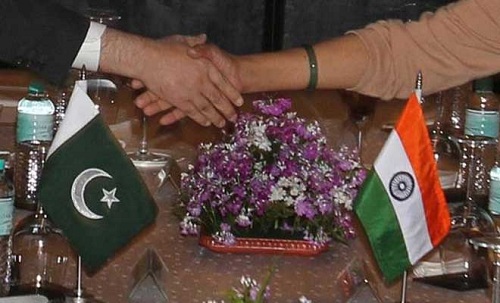 Last year India had rejected Foreign Secretary level talks with neighbouring nation as Pakistan was constantly interacting with separatists in the country. Sources confirm that India will be going tough on Pakistan this time during Foreign Security Advisor talks during this August. India will be taunting Pakistan for its terrorist activities which have paramount over the years. Indian might be discussing five prime issues pertaining to Pakistan terrorism.
Pakistan NSA Advisor Sartaj Aziz is the prime target which India is going to provoke with proofs and will also be listing most wanted list of 56 terrorists in their nation. India will be asking evidence of Lashkar-e-Taiba terrorist Mohammed Naved and his nationality information. Secondly India is interested to know Dawood Ibrahim's details and also three Pakistani passports information he is issued with. Third question will be continuous ceasefire violations and illegal entries into Pakistan.