Indian communal tranquility could be oxidized with a recent issue where communally contrasted city of Ahmedabad reportedly entitled a Muslim dominated vicinity as 'Mini Pakistan' in an FIR. According to the report published the largest Muslim rundown section of a city at Juhapura is generally referred as 'Mini Pakistan' which shares 'Wagah border'. That is the avenue road that make partition from Hindu dominated Vejalpur. The common term that has been used generally by locals in the city has found in government official records.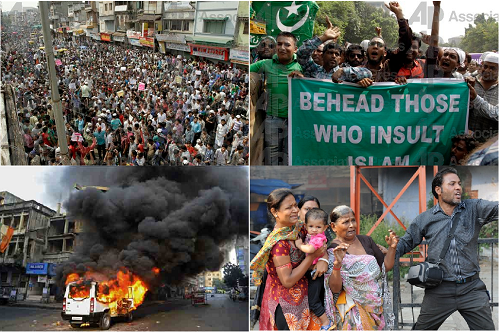 Within the city Hindu dominated environs were reportedly attributed as 'Hindustan'. For riverfront development on Sabarmati river-bed about 2,500 Muslim families were rehabilitated from slums so this locality was referred with that name. The other block contain houses with 1,500 families contain both community people. Considering owners request the Ahmedabad Municipal Corporation five years ago constructed 4,000 unit colony and permitted along with communal lines.
The person writing FIR addressed Pakistan in the file as it was authoritatively ordered by city control room. So it was quite commonly referred name there in that region and those people who live there also identify themselves as Pakistan residents said Rakhial police inspector Barkat Ali Chavda. Even local residents say that auto-rickshaw drivers too in the city ask them whether they want to go for Pakistan or Hindustan.