Indian YouTube sensation comedy channel All India Bakchod(AIB) will be soon visiting your TV screens with news comedy series called ' On Air with AIB' broadcasted from Star Network. Series will be comprised of 20 episodes initially and will be aired on Star networks mobile platform Hotstar and later will be broadcasted on Star World and Star Plus. Ajit Mohan, Head of Hotstar said, We are really excited to have AIB perform on our platform. This can be the start of new kind of entertainment in India.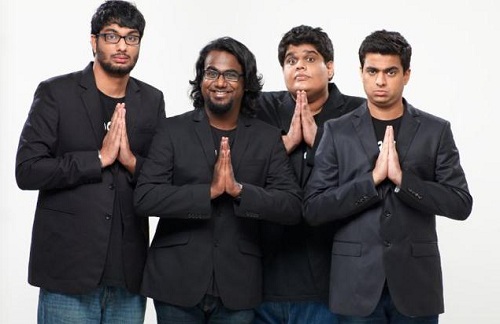 Uday Shankar, CEO of Star India said, When we had a proposal to launch a new entertaining series on our channel, many of our representatives has named AIB team are not so entertaining at all as I am told. I have an opinion that we will surely regret our idea of making a show with them in months to come.
Crew of AIB said, "We have no idea why anyone in their right minds would ask us to inflict our views on unsuspecting audiences. Also, we live in such a perfect country where everything is amazing and where the maddening, infuriating and often silly state of affairs is not a comedic goldmine, so why would you have us do news comedy? But we're doing this because we want to see what it's like to be on a show that requires us to put on pants."
'On Air with AIB' will be a weekly series and will be comprising of English and Hindi episodes telecast on Hotstar on Thursdays and on Star World and Star Plus on Sundays thereafter simultaneously. Series is expected to feature themes of national and local interests and a special intent on Andaman & Nicobar because no one discusses about Andaman & Nicobar.