Airtel Free Wifi Services: An Indian global telecommunication company Airtel was established in the year 1995. It is regarded as world's third largest network operator and first largest mobile operator in India. Now Airtel is all set to give free Wifi to the public in Gurgaon. The state is now completely turned into digital with the launch of Airtel public Wifi Hotspot. This was launched by Haryana chief minister Manohar Lal Khattar on Sunday that is 10th July 2016. Airtel free Public WiFi Hotspot Services provides wireless internet to all the people living in the state of Gurgaon. The citizens who visit Sarhaul village, MG Road, Sector 29 market and Sadar Bazzar can experience free Wifi on their mobile devices. The above mentioned places are in Gurgaon.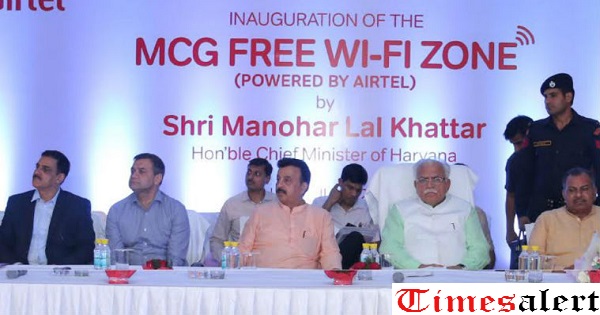 Free Airtel Wifi Services In Gurgaon
People in the Gurgaon can enjoy free Wifi on their devices. But they can use it only for 30 minutes. That is one user can use the internet only for 30 minuted a day. Mobile users has to select the network as "MSG powered by Airtel". So then they are connected to free Wifi. This approval of free Wifi for Airtel was given by Municipal Corporation Of Gurgaon last year. Simple way to connect to the free Wifi is all the users are advised to select "MSG powered by Airtel". User is automatically connected to Wifi services provided by Airtel.
Automated Selfie Stick Online Price 
Airtel free Public Wifi Hotspot Services
By using this free Wifi services, user can use it for 30 minutes and after that user is charged for the Wifi according to the Airtel charges. Users of Airtel are charged according to the data plans, where as non Airtel users has to buy online vouchers with appropriate deals. Another benefit for Airtel users is they can use the free Wifi by using the app named Airtel Hangout. Airtel CEO of Delhi named Dhruv BHagat said that they are happy in co-coordinating with Gurgaon Government and providing the citizens a Free Wifi services to access the Internet.
Airtel Free Wifi Hotspot Services In Gurgaon
Airtel is also trying to provide free public Wifi services in some more places near Gurgaon like Galleria Market, Cyber city, Sector 14 and Mahveer Chowk near the bus station. Airtel has apprehended this contract for five years. During these years Airtel is responsible for tracking user login to provide free publi WiFf hotspot services.