India Cricketer Ajinkya Rahane was felicitated with membership of Cricket Club of India (CCI) on friday. CCI was founded in 1933 is considered as one of the reputed cricket clubs in India ever since and often called as Indian predecessor to Marylebone Cricket Club(MCC). CCI president Kekoo Nicholson has gifted membership cards to Ajinkya Rahane and his wife Radhika Dhopavkar who can avail services from the club here after.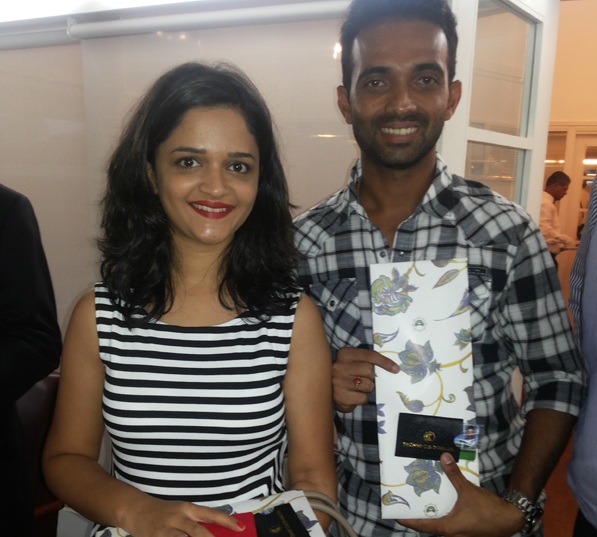 "I am really thankful to receive this honorary life membership from CCI. It is a very prestigious membership. I wished to be a member when I first attended a coaching camp here. When I had first entered the stadium, I got a positive vibe," Ajinkya Rahane expressed his joy after becoming member of CCI.
Rahane is looking forward to play against South Africa, where India will be playing three Twenty20 matches, Five ODIs and four test matches from October 2nd.
"When we travel abroad for matches, we hear about CCI being a well known and prestigious club. It is a historic venue we all know that. India attained the No.1 Test ranking here (during a Test against Sri Lanka in 2010-11). I am humbled to be here and receive the membership. Thank you again," Rahane said in a statement.
After Rahane , Sania Mirza is also likely to be honoured with CCI membership who has won US Open Women's double title along with Swiss partner Martina Hingis.