Historical shrine in India, Ajmer Sharif Dargah was vacated after fake bomb threat distressed pilgrims. Security staff received a hoax call of bomb on Monday in Dargah premises. Bomb search squad and Police were immediately deployed at the location and evacuated visitors to the shrine into safe place. Initial reports confirm that there was nothing like any bomb it was just a hoax set up. Bomb squad has relentlessly searched premises for over 2 hours.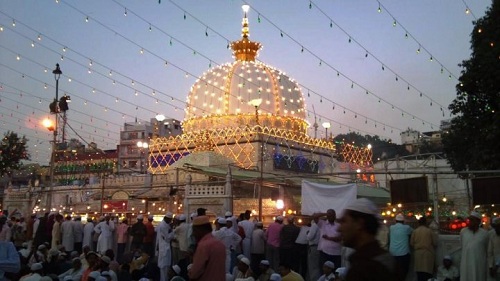 At the time of bomb threat an estimated one lakh people were present in the shrine surroundings to offer their prayers. Police official were successful in vacating people into safe place. Situation near Dargah is under control as far as current situation.
Talking about the incident, SP Ajmer Vikas Kumar said, "The police recovered an unattended bag but no explosives were found in it. We got a hoax call about an unidentified object. We have conducted searches in the entire premises and have found nothing unusual."
Police have received a fake call in the early hours today around 6:40 Am threatening to blow up the shrine.
Bhupendra Singh, SHO, Dargah Thana, told TOI, "Dargah was closed down from 7.45am till 9.15am due to search operation. It was re-open as we found nothing during the search. We are investigating who are behind the call."