Bollywood is all groomed up with Asin -Sharma's marriage tie up. Akshay Kumar himself quoted that he was the one who introduced Asin to Micromax co-founder Rahul on the sets of Khiladi 786. Akki spoke to one of the media sources confirming their marriage gossips are real and they are soon going to make it large.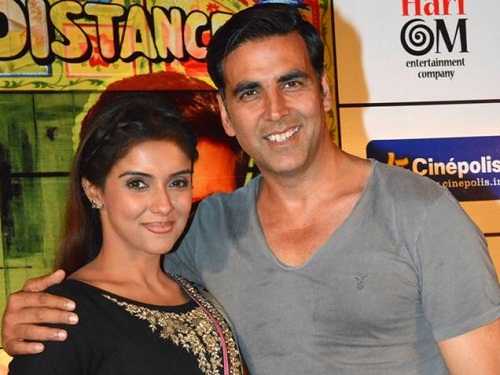 She abstained to make any public comments about here relationship with Micromax co-founder but her friends and colleagues from industry were open about their amour.
Akshay said, "Yes, it is true that I introduced them (Asin and Rahul). But I have not opened any company for matchmaking."
News about Asin and Rahul's marriage is circulating around internet from Monday since an entertainment ingress outlined the progress of the issue.
Whereas Asin said, "I am currently wrapping up all my professional commitments so that I can give more time to my personal life. I had anyways stopped signing new projects two years back itself."
At the same time, Rishi Kapoor who was Asin's co-star had fun time with her asking why 'Sharmaaing' on sets.
Asin and telecommunication company Micromax founder were going around for some years and waiting for completing all the primary commitments of Asin. As soon as her film 'All Is Well' hit theaters, the couple planned to go ahead with their marriage proposition.