Bollywood superstar 'Akshay Kumar' during release time of of 'Singh Is King' created offence in Sikh community in the year 2008. Now this actor took special precautions during the shooting of 'Singh Is Bling' film. But this time too particular section of Sikh community expressed their outrage for certain portions.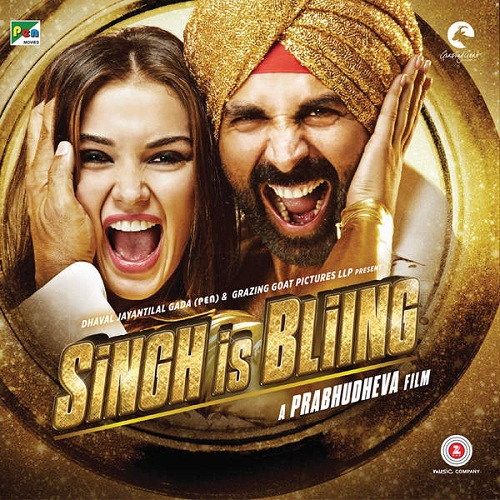 Last month at the time of trailer release the highest Sikh temporal authority Akal Takht took misdemeanor to a dialogue which mentioned whisky, bhangra, chicken, Golden Temple and turban as principle attractions in Punjab. They even showed their objection to movie posters that came up with semi clothed women and Sikh kara with Gurbani embossed on it.
Filmmakers of SIB on learning about created comments, the unit members approached Delhi Gurudwara committee and resolved their problem. According to a report, SIB team conducted screening and edited objectionable content from it. Jitender Singh Shunty from Shaheed Bhagat Singh Sewa Dallas said,
"We held a screening of the film with the producers and members of the Gurudwara committee as well as the Censor Board. We put forth our objections and the makers agreed to remove some portions from the film."
Later Producer Ashvini Yardi disclosed to a daily saying they have done with content taking additional care and efforts in terms including dialogues and made an over all look in order to avoid offence which may hurt anyone's sentiments. Once the makers of 'Singh Is Bliing' settled the issue they were invited to the Shahid Bhagat Singh anniversary celebrations on 27th September where Akshay will also make his appearance to the eve.