Amazon has launched a new service called Internet of Things officially called as AWS IoT which allow developers to link internet connected devices to exchange information with other devices and applications stored in the remote server.
This service helps to connect devices such as factory floors, vehicles, health care systems, household appliances to connect via a cloud service.
"Everything that used to be hardware is now software," said Amazon Chief Technology Officer Werner Vogels at the conference.
For example, smoke alarms or fitness trackers can exchange information with other device, storage data or receive commands from other computer with out the help of human.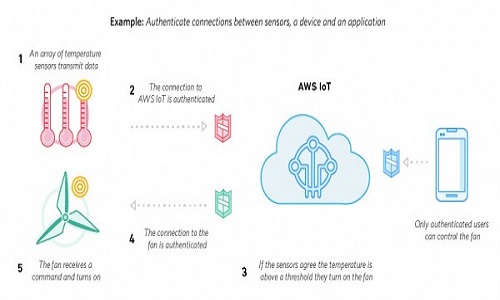 The devices can be quickly connected to the cloud, making it compatible for the devices that are very limited memory, processing capacity or battery life.
The internet connected devices  toothbrushes and helmet sensors where the company could provide these services where it said it would offer 250,000 free messages per month, for 1 year. An additional cost of $5 will be charged for every million messages.
The prices will be decided based on the number of messages communicated between the devices and an AWS.
The technology firms including Google, Intel, Cisco Systems, Samsung and other telephone operators such as Vodafone, Verizon are challenging on this new technology to make profits.
This new service launched by the  Seattle based company indicates that it is a  central hub for companies for cloud computing services. AWS is rapidly increasing which is expected to reach $7 billion in sales this year.