Bollywood celebrities are often caught in some irk some situations after expressing their views on social media sites. Bollywood Baadshah, Shahrukh Khan has also become victim of false assumptions for his recent tweets. Shahrukh was pressurized with the situation and tweeted that he wants to be alone for a while. Actor out of frustration said if anyone has issues, problems and complaints I do not wish to communicate with you. Indirectly to say he was fed up to speak to anyone.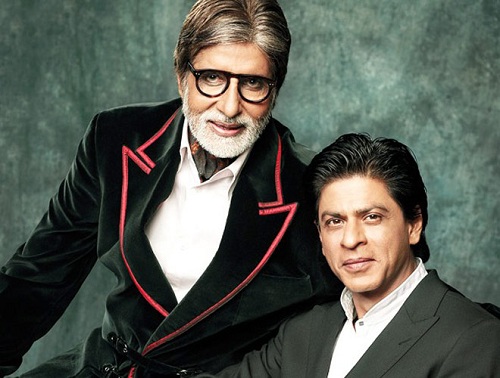 Shahrukh's well wishers, friends and family were startled to see such intentions. However Big B took the chance and compelled his 'Kabhi Kushi Kabhi Gham' co-star. Amitabh Bachchan tweeted in support of Shahrukh to lift his thoughts with ease.
Here are the series of tweets between Shahrukh and Amitabh,
"I want 2 know ppl who hav no issues, Want 2 talk 2 ppl with no problems or complaints. B with ppl wit no complexes.Guess I want to be alone!"
Amitabh Bachchan lifted Shahrukh from the soup with his tweet later.
"@iamsrk … and that my dear friend, shall be the day when you shall have the greatest issues, problems, complaints and complexes ! Trust me".
Shahrukh ended the tweet saga with deliverance,
"@SrBachchan The Master speaketh & ur words will not be disregarded Sir.Think 2 much Sun hath fried mine brain.Wil go forth & mingle with ppl".
Shahrukh Khan has acted in three films this year in Fan, Raees and Dilwale.