Anchor Suma Turns Into singer: In both the Telugu states, the most familiar name heard by every householder is Anchor Suma Kanakala. She is named for her energy and Enthusiasm. Suma is seen in many stage shows, audio launches, and Tv shows. For the first time, we are going to see her as a playback singer. Suma Kanakala is now a playback singer for her upcoming Tv show. She has sung a song where the music was composed by famous music director Raghu Kunche. He had then posted some photos on Twitter. The lyrics for the song sung by Suma was penned by Ravikanth. This would be a big surprise to Suma Fans.
Anchor Suma Singing Full Video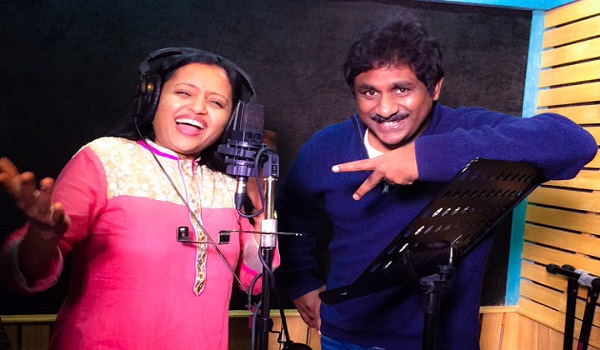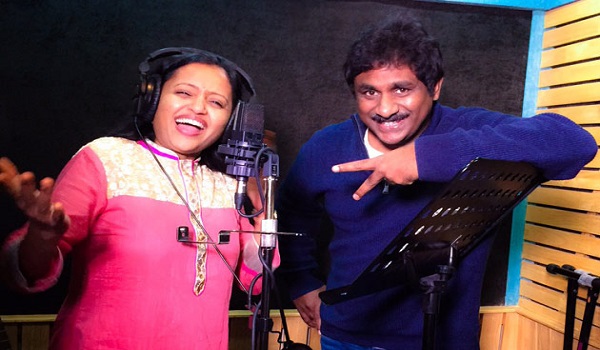 Anchor Suma Singing Full Video Sell Me The Answer Tv Show
Suma Kanakala is a famous Indian Tv anchor. She is well known for her humor and spontaneous during the events held on Tvs. She was born in Kerala but chooses her career in Telugu Industry. She also knows other languages like Hindi. English and Tamil. Suma did various Tv shows like Star Mahila, Kevvu Keka, Connexion, Soundarya Lahari, Genes, Avakayara, Patukunte Patuchera, Cash and much more. In 2009 she was awarded Limca Fresh Face Award. She also got placed in Limca book for doing Star Mahila Tv show of 2000 episodes. Later in 2010 Suma received Nandi award for best Tv anchor, Local Tv media award, and Cingoer award.
Anchor Suma Sell Me The Answer Tv Show Video Song
Suma now turned into singer under the music director Raghu Kunche. Recently Raghu Kunce also turned another actor into a singer. Raghu earlier made actress Trisha to sing in her film titled Nayaki. The song sung by Trisha in Nayaki was "Bhayam…Bhayam". This song became a big hit in the whole album. Now Raghu is making other personality into a singer and she is Suma Kanakala. She usually says on Tv shows that if I begin to sing a song people would run away from the show. But she has come front to sing a song for her own Tv show. By this, we can say Suma is multi-talented. Till now she is good in anchoring part. But by now she is proved to be a good singer.