Good News for the people of Andhra Pradesh, now they can contact directly to the minister regarding any issue or complaints. The state government has released official phone numbers of all AP minister to public, even the Andhra Pradesh chief Minister contact is now made public. For the first time the AP state government has done some responsible thing for the people, All the ministers and chief minister have taken this step to come in contact with the state people. This is huge step for the Andhra Pradesh state government, after bifurcation of two states Telangana and Andhra Pradesh, AP govt has started many projects for the development of their state. To develop a state, it is very important for the government to know the thoughts and needs of their state.
Andhra Pradesh CM, Ministers Phone Numbers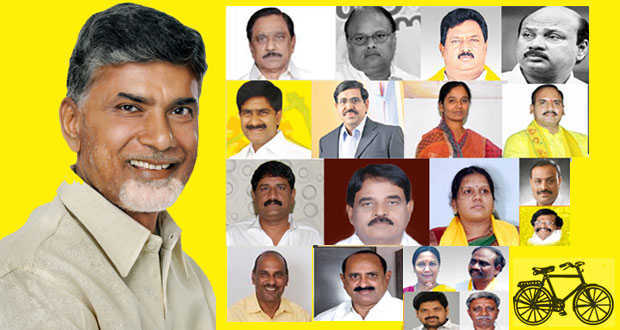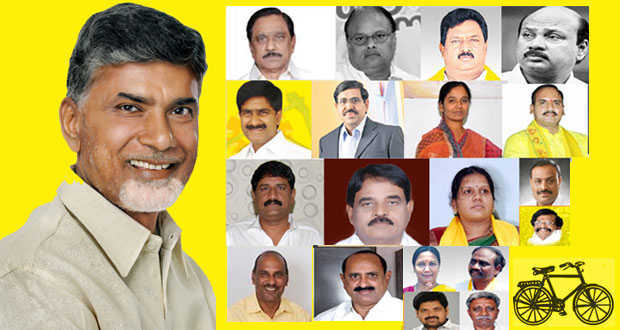 With this, now people can contact the concerning minister and report them about the development they need in their locality or complaint against authorities if he/she are not performing their duties. This idea can surely lead the Andhra Pradesh a bright future and can become a great example for the other states. This might work only if the ministers respond to the problems after receiving the complaints, if any minister does not respond to the complaint people can directly contact the Andhra Pradesh CM or Mail him and report against those ministers. This development can only be successful if the people and government works together. Check below for Andhra Pradesh Chief Minister Phone number and the list of all AP minister contact numbers and E-mail Id.
AP CM Ministers Phone Numbers Email Ids
Name of the Minister
Phone Number
Email Id
Nara Chandrababu Naidu (Chief Minsiter)
040-3069999
cm@ap.gov.in
Dr.Kodela Siva Prasad
9848005923
kodeladr@gmail.com
M.Buddha Prasad
9848780872
mandalibuddhaprasad@gmail.com
Nimmakayala China Rajappa
9848160743
dycm&home@ap.gov.in
KE Krishnamurthy
9989844545
dycm_rev@ap.gov.in
Devineni Uma Maheswara Rao
9848035405
min_irrigation@ap.gov.in
Yanamala Ramakrishnudu
9849914555
rkyanamala@yahoo.com
Palle Raghunath Reddy
9849699799
min_itc@ap.gov.in
Paritala Sunitha
9959416222
min_fcs@ap.gov.in
Ravela Kishore Babu
9177443305
min_swtw@ap.gov.in
Prathipati Pulla Rao
9701274747
min_agri@ap.gov.in
Kollu Ravindra
9985122254
min_bchtex@ap.gov.in
P. Narayana
9849034091
min_maud@ap.gov.in
Kimidi Mrunalini
9989972999
min_hsg@ap.gov.in
Bojjala Gopalakrishna Reddy
9849000567
min_frst@ap.gov.in
Dr. Kamineni Srinivas
9393344014
min_mh@ap.gov.in
Pydikondala Manikyal Rao
9440901460
pmrbjp@rediffmail.com
Siddha Ragavarao
9848152686
min_transport@ap.gov.in
Chintakayala Ayyana Patrudu
9849850869
minpr@ap.gov.in
Ganta Srinivasa Rao
9849117777
gantanhrdpeshi@gmail.com
Kinjarapu Atchannaidu
9440196777
kinjarapu_atchannaidu@yahoo.com
Peethala Sujatha
7702682692