Good News for the people of Andhra Pradesh, now they can contact directly to the minister regarding any issue or complaints. The state government has released official phone numbers of all AP minister to the public, even the Andhra Pradesh Chief Minister YS Jagan contact is now made public. For the first time, the AP state government has done some responsible thing for the people, All the ministers and chief minister have taken this step to come in contact with the state people. This is a huge step for the Andhra Pradesh state government, after bifurcation of two states Telangana and Andhra Pradesh, AP govt has started many projects for the development of their state. To develop a state, it is very important for the government to know the thoughts and needs of their state.
Andhra Pradesh CM YS Jagan, Ministers Phone Numbers
With this, now people can contact the concerning ministers and report them about the development or complaint against authorities if they are not performing their duties. This idea can surely lead Andhra Pradesh a bright future and can become a great example for the other states. This might work only if the ministers respond to the problems after receiving the complaints if any minister does not respond to the complaint people can directly contact the Andhra Pradesh CM or Mail him and report against those ministers. This development can only be successful if the people and the government work together. Check below for Andhra Pradesh Chief Minister Phone number and the list of all AP minister contact numbers and E-mail Id.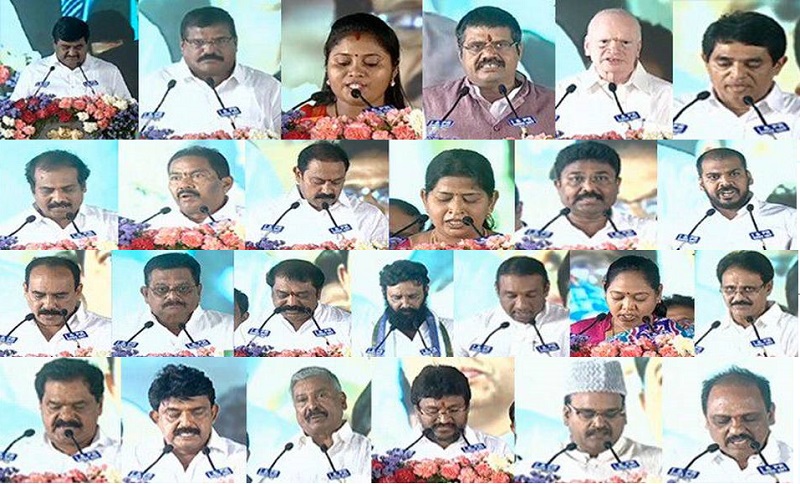 AP CM YS Jagan Mohan Reddy Ministers List, Names