On Thursday a 23-year-old student of journalism was attacked for his anti-Hindu writings. In the early hours of the day by a group of men, Huchangi Prasad who was a student at the Davangere University was attacked at his hostel. As per a report, over a year back Prasad had published a book which was seen as controversial by a few people. On Thursday, a unidentified man allegedly went to the SC/ST hostel at the university and told Prasad that his mother was in the hospital as she had heart attack. Prasad ran with the man trusting it to be true but was attacked by eight to ten men in the APMC Yard.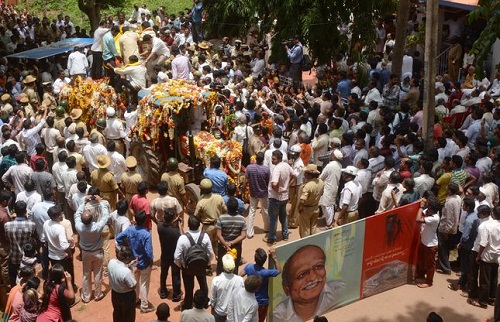 The men purportedly let him know his compositions were 'anti-Hindu' in light of the fact that he had talked about the caste system. They put kumkum all over his face and let him know they will remove his fingers to end his writing profession. Prasad ran and covered up in the woods after the attack and turned out a few hours after the fact when he was certain the group had cleared out. According to report, he has recorded a case with the police.
Huchangi Prasad said, "They surrounded me and started to push me around. They said my writings were anti-Hindu as I talked about the caste system. They even put kumkum all over my face. They pulled out a knife and said they will cut my fingers off so I can never write again".