Actress Anisha Ambrose who missed chance to act opposite pawan kalyan in sardaar gabbar singh has made some sensational comments on power star. Anisha Ambrose made her debut in Tollywood through Alias Janaki movie and is currently busy with her latest movie "Run" promotions which was released on 23rd March 2016.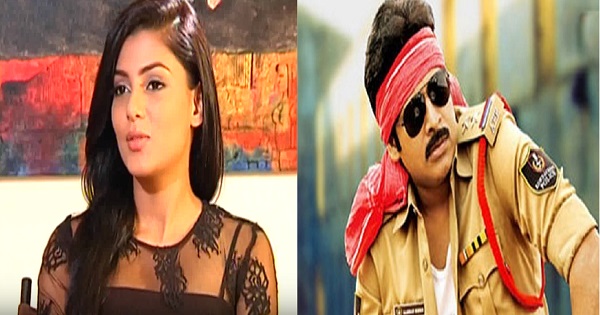 Anisha Ambrose Sensational Comments On Pawan Kalyan
Recently at the promotion of Run movie this Vizag beauty Anisha Ambrose made controversial comments of Pawan kalyan, saying that "losing movie offer with Pawan Kalyan has benefited her career".. She said at first it was a big shock for her to lose such a big opportunity but later she realized that it has benefited her career.
Anisha Ambrose On Pawan Kalyan
Pawan Kalyan Interview With Ajay Brahmatmaj Full Video
After losing opportunity to act opposite pawan kalyan in sardaar gabbar singh she acted in Kannada movies and recently released run movie. She is hoping success in her small movies which has given a good character roles with a good story lines.
Sundeep Kishan Run Movie Review Rating
Sardaar Gabbar Singh is all set to hit theatres on 8th April 2016, Anisha Ambrose is replace with Kajal Aggarwal in the movie. The movie unit has not yet responded on the reason for removing Anisha. The speculation is that pawan kalyan fans thought anisha would not justify the character opposite their star as on the side Kajal Aggarwal is in success both in Tollywood and Bollywood and their on screen presence will be something to be watched.
Anisha Ambrose Sensational Comments On Pawan Kalyan Video