Indian Military and Jammu Police force has arrested yet another Pakistani Militant yesterday after a ferocious gun fire. Three weeks back Pakistani Militant Naved was arrested and is under interrogation. Accused militant was identified as Sajjad Ahmed, who claims to be from Muzafargarh near South west Punjab Pakistan border. Sajjad was forcibly taken out of the cave near Rafiabad, Baramulla where he was hiding.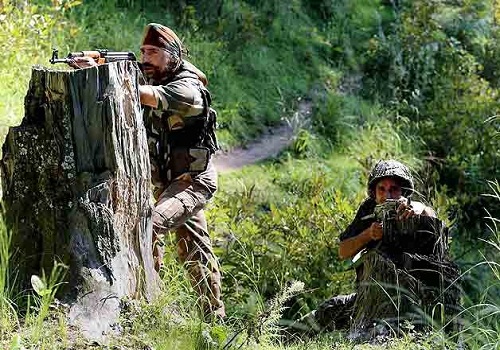 Sajjad revealed preliminary information after interrogation, he was a member of five member terrorist group who tried to infiltrate into Indian soil. Army managed to kill four of the militants by Thursday and captured Sajjad, five AK rifles, two grenade launchers and GPS tracking system mobile phones were recovered from vicinity.
Sajjad was hiding in ambush in cave, Army used 'chilli grenades' which forced him to come out with screaming and agony pleading for mercy. National Investigation agency is also working on Udhampur case and also interrogating in the angle Naved's links with Sajjad. Based on the intelligence reports, Army launched a search operation on Monday which scattered terrorists to move towards kazing Dhar Ridge.
Kirren Rijiju, Union Minister of State for Home Affairs,"This alive terrorist is an evidence for us. There is no doubt about Pakistan's involvement here, but this captured alive terrorist will help us keep our stand at the international level and this will also act as a lead in further build up of the case. So now we cannot ignore the involvement of Pakistan in such kind of activities. Now even a common man knows about Pakistan's role. So this is an achievement for us and we will use it wisely."