The upcoming 2016 Hindi movie is Sultan and is directed by Ali Abbas Zafar. The movie is produced by Aditya Chopra in Yash Raj Films banner. The lead roles in this film is Salman Khan and Anushka Sharma.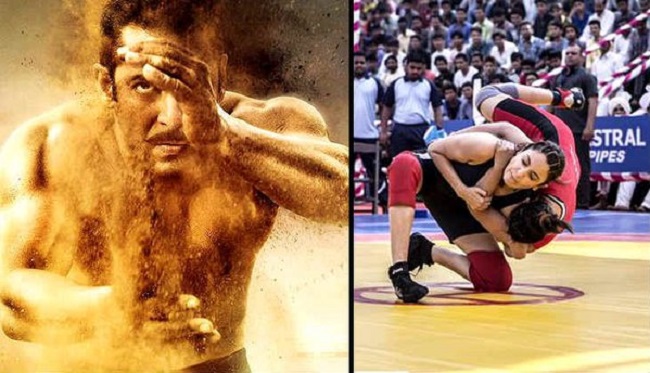 Salman Khan teaser for the movie Sultan was released last week and it managed to be hit on the internet. The teaser is all about Salman Khan avatar as a wrestler that is Haryana ka sher. It received 10 million view in a week. For this film Sultan Khan has worked out hard to look himself as wrestler in the film. To attain the physic of wrestler he worked for so many weeks.
Anushka Sharma Sultan First Look Poster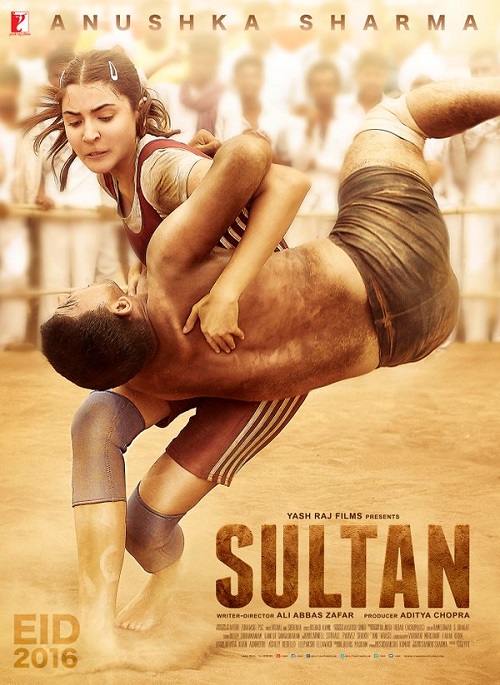 The teaser is only about Salman Khan, so the fans were disappointed because there is no out look of female lead role who is Anushka Sharma. Majority of the film lies on Salman Khan. The action played by Sharma is not yet shown so particularly to show her appearance, the team is going to launch another teaser were we can see Anushka Sharma in the teaser. It is going to be released in th first week of May.
Udta Punjab Movie Official Trailer Teaser
At present shooting is going on in Delhi with Anushka sharma and Sultan khan. According to some reports shoot which is going on is the crucial part of the film and a song titled 440 volt is been carried out. Till first week of May they are going to continue the shoot in Delhi. Later they are moved to Bulgaria for the final schedule of shooting. The team is trying to complete the shoot and release the movie during the festival Eid.
Salman Khan Sultan First Look Poster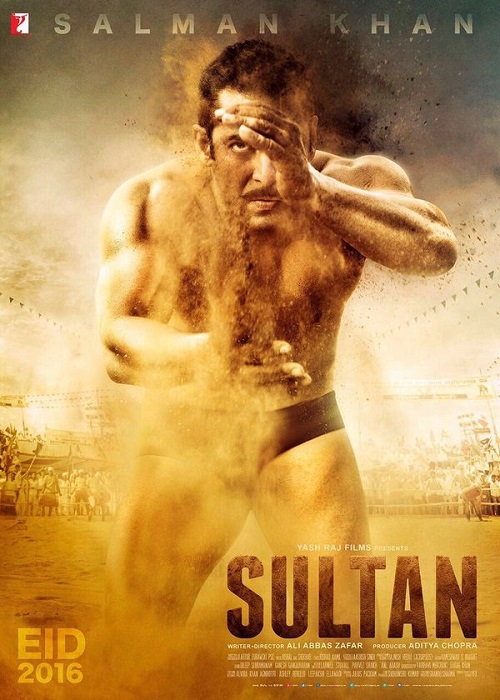 The movie is all about Sultan Khan who was a Wrestler in Haryana facing some problems in his life and career. Later he resolved all his The movie is all about how and what are the problems he faced. For the first time Khan is seen as wrestler on screen. It is one of the most awaited movie of this year 2016.
Aishwarya Rai Sarbjit Movie Official Trailer Teaser 
In the trailer of Sultan movie Salman Khan is seen as powerful, fierce and dedicated wrestler. Soon Anushka is seen in the trailer of Sultan Movie. They are planning to release the trailer within two weeks of time. By this audience have an idea about the character of Anushka sharma in the movie.
Sultan Movie Cast And Crew
Starring: Salman Khan, Anushka Sharma, Randeep Hooda, Amith Sadh, Tyron Woodley
Direction: Ali Abbas zafar
Production: Yash Raj Films
Producer: Aditya Chopra
Editor: Rameshwar S. Bhagat
Cinematography: Artur Zurawski