Andhra Pradesh government has launched a unique crowd funding initiative for people to contribute to develop its capital city Amaravathi.
Under this initiative, people can get their names etched on a digital brick for having contributed to state capital from any place in the world.
Chief Minister Chandrababu Naidu had reviewed the arrangements made for the foundation stone laying ceremony scheduled on Oct 22 and discussed about this unique idea.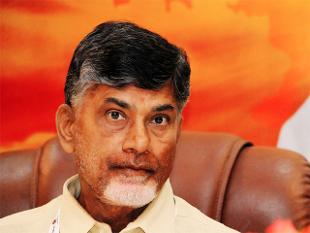 "This will bring a sense of ownership of the capital," the state government quoted Naidu as saying.
Prime Minister Mr. Narendra Modi is expected to launch the unique initiative and lay the foundation stone for the capital city on Oct 22.
Mr.Naidu has asked the officials to expand the capacity of the area to accommodate over one lakh people, as many people are expected at the event.
The event will also have special performances like "Raithu Vandanam" thanking farmer for the contribution to the state.
Naidu has ensured that Pots with soil brought from 16,000 villages will be placed properly to maintain the sanctity. He suggested that state should reflect 'blue' and 'green' theme in which blue indicates water and green means trees.
On the other hand, the state Information and Public Relation Department has initiated all its operations from Vijayawada as a part of transferring all the state government offices from Hyderabad.