Former President APJ Abdul Kalam's grand nephew has declared that his family is going to setup a foundation on a tribute to Kalam which will be launched on October 11 at Chennai.
According to the reports, APJ MJ Sheik Saleem, who is the son of Kalam's brother made this statement a few days after he had joined in BJP. He said that the purpose of launching the foundation named "The Kalam Foundation" is to take forward Kalam's mission and make his perception come true.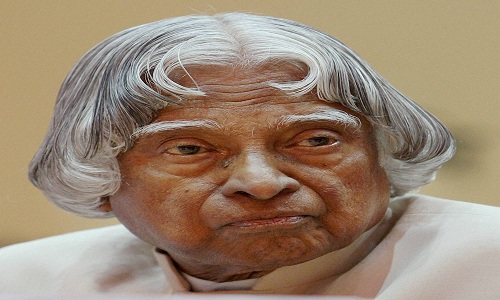 Saleem also stated that he along with Kalam's close aid Ponraj has requested centre for setting up 'Kalam National Centre for Knowledge and Discovery' which was launched on September 4 at Rameswaram.
Ponraj stated that The foundation will be run by Kalam's close associates, and urged volunteers to join and carry forward his vision. He also said that Saleem cannot be given any responsibility in the 'Abdul Kalam's Vision India Movement as he recently joined a political party.