Former Indian President Shri APJ Abdul Kalam who served the nation from 2002 to 2007 died yesterday suffering a massive cardiac arrest. Kalam the most dignitary personality in history of India dies at the age of 83 where is fell down at Indian Institute of Management Shillong while lecturing and was rushed to Bethany Hospital where he breathed his last.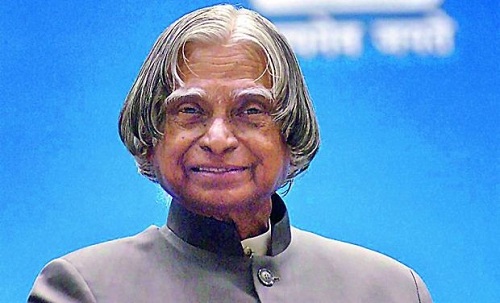 Air Force helicopter has moved his body from Shillong to Guwahati and was later moved to Delhi. Prime Minister Narendra Modi received Mr.Kalam's body at Delhi airport. Government has initiated a seven-day national mourning to commemorate the greatness of former President APJ Abdul Kalam. Predominantly known as the 'Missile Man of India' played a key role during the 1998 Pokhran-II nuclear test. Kalam is probably the best and lovable President India has ever seen. During his 70's he was elected as the MTV Youth Icon of the year for 2003 and 2006. Mr.Kalam was also awarded with India's most prestigious awards Padma Bhushan and Bharat Ratna for his achievements.
Prime Minister Modi said, "My mind is filled with so many memories, so many interactions with him. Always marvelled at his intellect, learnt so much from him."

Rajnath Singh tweeted, "Deeply saddened at the sudden demise of the former president of India Dr. APJ Abdul Kalam. He was an inspiration to an entire generation."
Motivation to the youngsters, Visionary to the seekers, role model for many – India mourns the loss of APJ Kalam with due respect.