After a long wait Apple has finally announced its two new iPhones, named as iphone 6 and iPhone 6 plus. The big change the Apple has indicated with the release of theses iPhones is, these are coming with 3D Touch Display technology used in Apple Watch.
According to Apple, this 3D touch is a pressure sensitive display which will be able to differentiate between touches depending upon the amount of pressure you put. This technology also helps to navigate through apps, with a long press you will be able to see all active apps.
The screen resolution for the two variants are same as 4.7-inch HD screen for iPhone 6S and 5.5-inch Full HD screen for iPhone 6S Plus as that for their predecessor.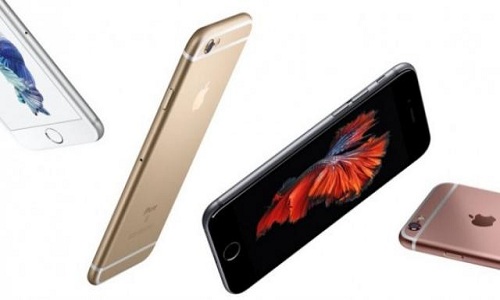 Both these iPhones  come with improved 12-megapixel rear camera that can take panorama images and a 5-megapixel FaceTime HD camera with Retina Flash and it also got 4K recording to capture high resolution videos.
They also come with second-generation TouchID sensor, same as Samsung Galaxy 6 and S6 edge.
Apple announces that iPhone 6 and iPhone 6 plus comes in 3 variants each. iPhone 6S will be available in 16,64 and 128GB models and will range from $299 for 16GB goes up to $499 for 128GB.
The iPhone will be available in the market from September 25 and the pre orders will start from September 12 in US, the UK, Australia, Canada, China, France, Germany, Hong Kong and Japan. They will arrive to India at the time of Diwali.
The phones will be available in space gray, silver and gold hues.