There is serious distress on evicting Film and Television Institute of India (FTII) Chairman 'Gajendra Chauhan' where the protest strengthened in recent time. Delhi Chief Minister Arvind Kejriwal uttered his shock to the existing situations. Kejriwal to provide temporary space for all protesting FTII students in Delhi to continue classes until Centre accept their plea for Gajendra Chauhan ousting as Chairman in institutes.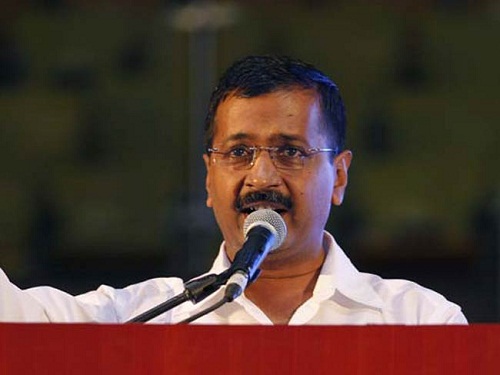 On Wednesday, Pune Police arrested six students of Film and Television Institute of India (FTII) for ostensibly imprisoning institute Director Prashant Pathrabe on Monday to his office. They allegedly threatened and manhandled director. Police booked about 50 students from institute charging them with seven various misdemeanours that include one non-bailable crime. Senior Police Inspector Praveen Chougule lead of Deccan Police squad appeared at FTII hostel around 12 am with an arrest warrant on 15 students which include three girls. On Tuesday night 47 year old Director Pathrabe filed complaint.
After finishing formalities at office of Security Officer of the institute, police accompanied students from institute to main gate. It took one and half hour for police to complete formalities as hundred number of students gathered raising their voice over main gate with a minimum of dozen television cameras. Police tried to arrest female students after midnight, so students engaged lawyer for their grievance.
A series of tweets from Arvind Kejriwal,
"If finally, central govt doesn't agree, we'll convert this place into full fledged institute n students can continue studying here only"

"My offer to FTII students- Del govt can provide u temp space in Del. Run ur classes here till central govt agrees"

"Am shocked to hear whats gng on at FTII. An internationally reputed institute being systematically destroyed by govt's wrong decisions"