One of the junior chief officer of Assam Rifles was killed and an unforeseen number of the individuals harmed in a trap by suspected Peoples Liberation Army (PLA) at the Indo-Myanmar exteriors in Manipur's Ukhrul region in the early hours on Monday. Police confirmed that the trap occurred at around 4.45 a.m. at Khokai town where the AR was serving his patrol duty.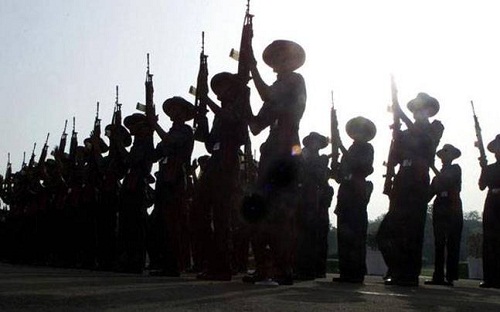 The suspected activists initially exploded two IEDs and when the 44 Assam Rifles workforce raced to the spot, they assaulted them with modern weapons. The JCO, whose identity is yet to be confirmed by AR, passed on the spot. The police said the points of interest were yet to be known as Khokai is a remote town from the Kamjong sub-division home office. Fortifications have been hurried and brushing operation is on, the police said.
Today's trap goes ahead the heels of another snare yesterday likewise at the Indo-Myanmar border at Satang town close Moreh in Chandel region. One AR faculty was executed and two others were harmed in that trap by Manipur People's Army. Six month taxing night time limitation had been forced on October 12 along the 380 km stretch of the Indo-Myanmar border in Manipur segments extending crosswise over Ukhrul, Chandel and Churachandpur areas confining development of any individual five km from the International borders to check radicals and sneaking of unlawful things, including arms and medications.