Indian Tennis star 'Sania Mirza' who recently walked the ramp at India International Jewelry Week (IIJW), aspire that she has the similar desires and wishes as a normal girl, outraging being a inspiring sportswoman. Some of the sports-persons are related with fashion and glamour, so one of them is nation's Tennis champion Sania.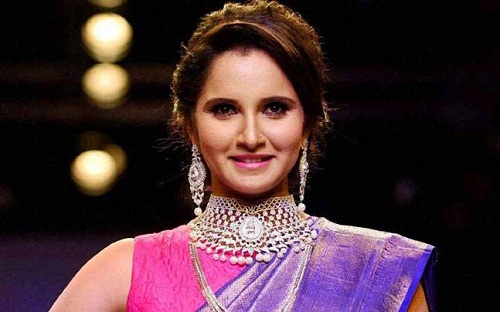 Expressing her eagerness about ramp walk at IIJW, as she is not a stranger to fashion persistence and said she have previously walked the ramp in different types of costumes at various shows like Global Fashion Show, Indian Bridal Fashion Week and Blenders Pride Fashion Tour along with other shows.
At IIJW show opening day, Sania said, "I am a sportsperson but I'm a girl first. And that's why I'm fond of jewelry just like any other girl. Being a sportsperson doesn't mean that I don't have desires and wishes that other women have."
Sania exhibited designer Moni Agarwal collections for her 'Zohrakshi' brand which will be continued till Thursday. In terms of innovation and design of India's finest jewelry the showcase was first launched in 2010. Since then it was the sixth edition. Sania conveyed her happiness and said she is proud at her Wimbledon victory along with Swiss star Martina Hingis. In the women's category, she won her first doubles title with a Grand Slam win. She won three mixed doubles Grand Slam titles previously.