On Friday Australian police force released a new CCTV footage of an Indian woman who was battered to death in Sydney in the month of March. The footage showed a person walking near Jubilee Lane through Parramatta Golf Course on the night when Prabha Arun Kumar was murdered. Viewing it cops are in search of the person to interrogate.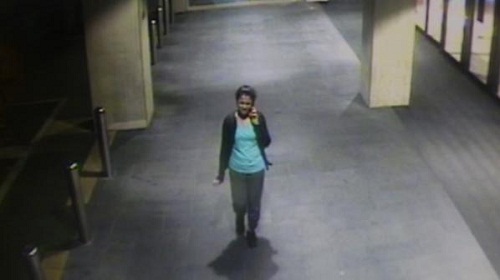 41 year-old Indian women 'Prabha Arun Kumar' who was talking to her husband on phone has been mercilessly stabbed to death in Sydney on 7th March this year. Cops merged fiercely in their duty to catch hold of killer.
On-duty inspector Ritchie Sim said, "The person in the footage is the one person we have not been able to identify so far, after months of exhaustive inquiry."
Recently Sim and his officers located the footage as they made a campaign surrounding the complete area of Prabha, about 300m from her home when she was murdered on 7th March, 2015. This was a high profile case, so authorities decided to extend investigations regarding the case to India with detectives from Strike Force Marcoala which is State Crime Command's foul play platoon to investigate the death. Planned accordingly to kill her when she was traveling to her hometown Mangalore on the day.
Sim said, "Considering the nature of the investigation and because it is Prabha's home town, it is an obvious line of inquiry. It's important we don't speculate but we need to exhaust every line of inquiry. Prahba's death has affected a lot of people, including her family in India. These people need closure and we are reliant on the public's help to allow us to give them that."
Police officers are in contact with Kumar's family and gathering complete information about her, even they aid to help family to reach Sydney from India.