Pride of Indian Film Industry Baahubali is busy in completing its sequence and now started shooting for two songs and small fight scene are left. As per inside source this war sequence is going to bigger than the first part, Director SS Rajamouli roped 5000 artists for this war sequence, and it is completed in 75 days long shoot at Ramoji film city Hyderabad. Baahubali – The Beginning was a massive hit at the box office, this movie has opened a new era for the Telugu film Industry. Baahubali team was planning to release Baahubali 2 Animation Teaser on October 1st, 2016, stay tune timesalert.com for updates.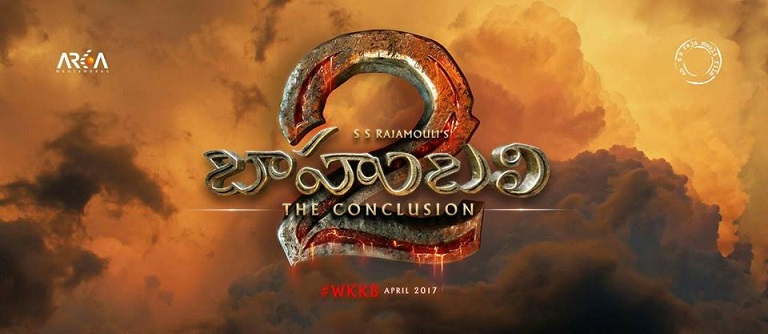 Director SS Rajamouli has made Telugu Film Industry known to the corner of the world with Bahubali movie. Not only Indians, people from other states have watched this moved and became fans of Indian film industry. Bahubali is even dubbed in various languages like French, Chinese, Japanese and released across those states. Those who have watched Baahubali – The Beginning are left the biggest cliffhanger which makes you watch the Sequence. All the Bahubali fans are eagerly waiting for the Baahubali 2 The Conclusion movie. Makers are planned to release Baahubali animation teaser on October 1st, 2016, a proud news on October 5th, first look and comic book of baahubali on October 22nd and virtual reality making the video on prabhas birthday special Baahubali trailer.
Baahubali 2 The Conclusion Animation Trailer
According to some trusted reports from inside, Baahubali 2 is going to be five times bigger than the Baahubali The Beginning. The sequence of the movie will make the first part look like a very small film. Director SS Rajamouli is leaving no stone to make Baahubali 2 one of the greatest movie of this era. The movie is going to release in theaters on April 28th, 2017. We have to wait one year to witness the epicness of Baahubali saga and finally we get to know why Kattappa Killed Baahubali #wkkb.
Baahubali 2 First Look Teaser 360 Making Video
Baahubali 2 The Conclusion Official Trailer