Who doesn't know 6 feet tall handsome in Tollywood presently shaking entire globe with his huge blockbuster Baahubali. The actor is none other than Young Rebel Star Prabhas who is of age 36 years. Coming to the latest Gupshup he is currently discovered his life partner and going to take a step forward tying a knot with her as indicated by the sources. For quite a while Prabhas family is eagerly waiting for this moment at last that instant has arrived. Their complete family is cheerful in wedding thoughts as he finally found his life partner.
Prabhas Found His Life Partner
Hero Prabhas delivered back to back blockbusters movies like Darling Chatrapathi, Mr. Perfect, Mirchi.His magnum opus film Baahubali has won a national award recently. He made his debut through the film Eeshwar.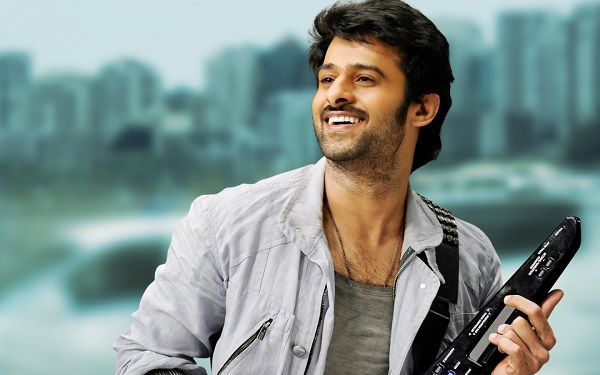 Young Rebel Star To Tie Knot
As per the film source, Actor Prabhas is involved in a relationship with Neha who was a daughter of billionaire businessman hails from South Africa. The Baahubali actor is at last going to get hitched at the age of 36.
While working for the film Baahubali, Prabhas met Neha on the sets and she was on an excursion to the city. It is said that Neha is the very good friend of one of the well known actress from Baahubali and she used to go with the actress to the sets. Thus Prabhas and Neha got bind in a friendship. Gradually they started to like each other.
A Aa First Look Nithin Birthday Special Trailer/ Teaser
Prabhas Fell In Love At Baahubali Sets
Now the latest buzz comes all the way that during the success party of Baahubali the Young Rebel Star proposed Neha and it appears to be both the families have given green signal to the marriage. As per the sources if everything goes well the engagement will be held within couple of weeks. If everything goes fine then the marriage date is to be settled on July 31, 2016.
Samantha Soul Stirring Happiness Prathyusha Support
Prabhas To Marry Soon
On knowing this news at last the family of Prabhas particularly Rebel Star Krishnam Raju is extremely happy. At present the family is celebrating two good news, one comes with national grant for Baahubali and in the meantime with the news of marriage. Currently Prabhas is busy shooting for his sequel of Baahubali ie., Baahubali-The conclusion under SS Rajamouli direction.