Bahrain Prime Minister Donates Money to Odisha Man
Recently we have seen a heart-wrenching scene of a Odisha man carrying his wife's dead body as the hospital could not offer ambulance. The man (Dana Manjhi) has walked 10 km carrying his wife dead body on his shoulder with his daughter crying by his side. A local journalist captured this scene, the video went viral after telecasting it on the news channel. The video received a tremendous response across the world. But the sad part is that Dana Manjhi has not received any financial support from Indian government till day.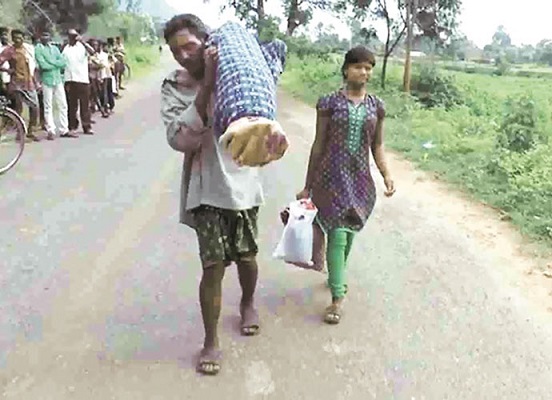 Even the renowned organizations which claim to help the poor have not come forward to help this poor man. Everyone has shared their feelings on this tragic situation and ranted over government on social media. No one had the courtesy to offer this man a minimal financial support. But a neighboring country prime minister has offered financial help for Dana Manjhi. After reading this heart-wrenching story the Bahrain Prime Minister Prince Khalifa bin Salman Al Khalifa has contacted Bahrain Indian embassy and donated money for Dana Manjhi and his family.