Salman Khan's Bajrangi Bhaijaan is entertaining all the audience and creating records in its style. Harshali Malhotra who played the character of Munni was the center of the plot where story rotates around the child reaching back to her home land in Pakistan. Acting as speech- impaired girl she made her best performance in the film. Apart from the film Harshali is really talkative in real life.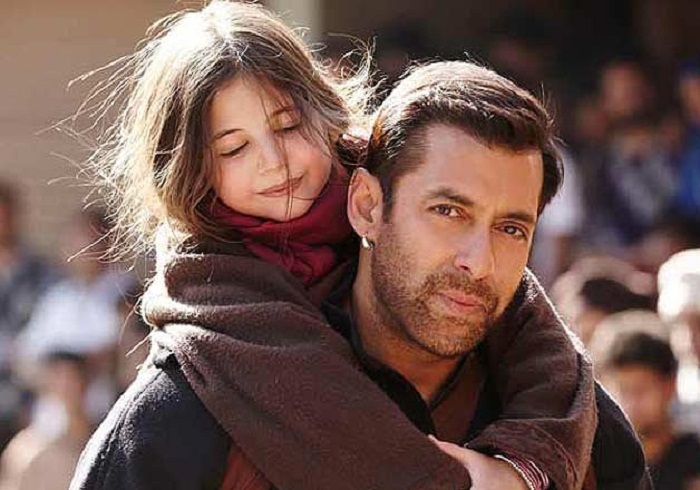 Earlier Harshaali Malhotra was seen in few advertisements and TV series. Pears ads are very famous as it features cutest children in their ads and this kid made her appearance in one of their ads. She can also be seen in Hyundai, TVC advertisement. Besides TV ads, she has acted in TV series 'Laut Aao Trisha' which aired on Life Ok channel. She played the role of daughter to actress Bhagyasree in the show.
The first thing Harshali asked Salman Khan during time of Bajrangi Bhaijaan's shoot was, "aap mujhe bhi apni tarah superstar banayenge?" (will you make me a superstar like you?).
In an interview Salman Kahn shared this incident by saying,
" She's one of the most beautiful kids I have seen. I had a great time working with her. I thought her mother might have taught her this. Then I asked her mother about it. Harshali's mother told me that she is like that only. She has already decided what she is going to do. She has set her goals."
Casting Malhotra for the film was one the best decision said director Kabir Khan. Her character was so important in the film that she played a ROLE of mountain girl who cannot speak. Kareen Kapoor also shared her happy working experience with this cute kid. Indeed Karina herself confessed that Malhotra is the real star of the film.