Nandamuri Balakrishna has finally opened up on his 100th movie. Balayya said he will donning the role of Gautamiputra Satakarni in the 100th movie and the film will be on  historical events. The actor is personally taking care of everything regarding as this is going to landmark in his career.
Balakrishna 100th Movie Updates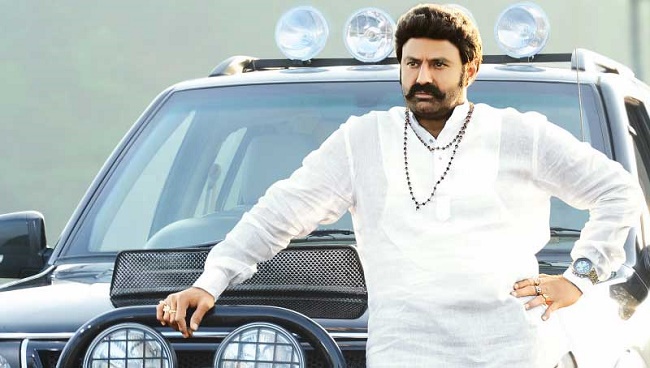 Balakrishna wanted his 100th movie different from the all the films that he have done, so he finally decided on a historical movie. Everyone knows that the only NTR families are capable of pulling historical movies. According the report, the story line of movie will be based on the Gautamiputra Satakarni life.
Anisha Ambrose Sensational Comments On Pawan Kalyan
On the occasion of his grand son Nara Devansh one year birthday celebrations, Nandamuri Balakrishna has revealed the details of his character in the upcoming 100th movie. Balayya has also said he his aiming for prestigious Oscar with this movie and he is confident on winning the award.
Balakrishna Targets Oscar Award
Everyone knows that Balakrishna is great actor but getting an Oscar is not an easy thing. Each actor has a dream in his life to win an Oscar award but it is not possible for everyone and it is especially difficult for an Indian actor and Indian, only few of Indians achieved this prestigious Oscar award.
Oopiri Movie Review And Rating
Just we have to wait and see why Balakrishna is so confident of winning Oscar movie, is Balakrishna's 100th movie will be bigger than S.S Rajamouli's Baahubali movie. Check this space for more updates on Balakrishna 100th Film.
Balakrishna 100th Movie Is Oscars Range Watch Video
Oopiri Movie Tickets Online Advance Booking