To mark the occasion of 'Ganesh Chaturthi' on 17th September Bengaluru government authorities imposed one day ban on meat. The Congress-Janata Dal (Secular) headed civic body now became the latest civic body to initiate ban on meat sales within its premises mean while a controversy raised over many BJP ruled states which include Maharashtra that introduced ban impose.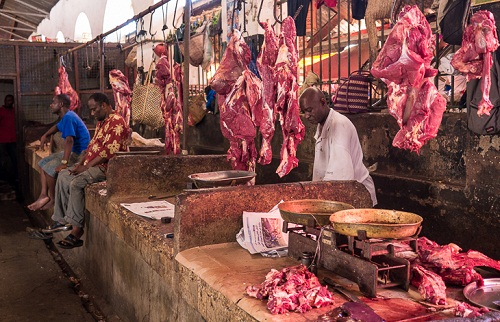 Animal husbandry Joint Director enforced ban on animal slaughter a part from meat sales ban in Bruhat Bengaluru Mahanagara Palike (BBMP) limits on 17th September, 2015 due to the occasion of Ganesha Chaturthi, said the civic body on Tuesday in a release.
When BBMP commissioner G Kumar Naik questioned about ban then he replied, 'It is a routine thing practiced on account of festivities'.
Minister of Food and Civil Supplies Dinesh Gundu Rao distanced the decision of government saying,
"BBMP has taken the decision, it is a routine thing. The government has not taken any such decision."
In recent time during Jain festival of Paryushan Parva a four day ban instructed on sales of meat which triggered controversy and headed to a court case when Shiv Sena and the MNS political parties disagree to the purpose. Few other BJP ruled states like Gujarat, Chhattisgarh, Rajasthan and Haryana also initiated same step on account of eight day fasting term of Jain.