Renowned South Africa player Gary Kirsten and former Indian team coach is likely to return to India as Board of Control for Cricket in India (BCCI) had approached him to mentor the team yet again. Kirsten served as the captain of Indian team during 2008 to 2011 and propelled Indian team to lift The Cricket World Cup after decades of waiting. He resigned as Indian coach after India won World Cup at Wankhede Stadium on April 2nd 2011.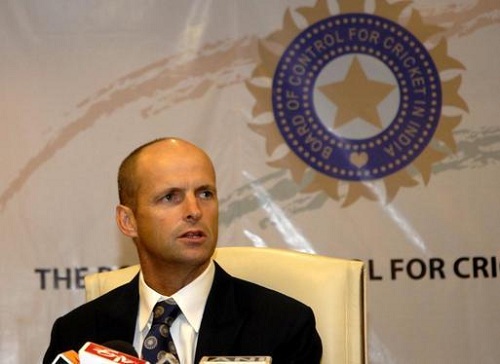 "There have been one or two phone calls but I was not in a position to make those decision. There were always calls going on. Even when I was here for the IPL there were always calls going on. I always think it as a privilege to be offered a job of International team, great honour. I am in India now to do some other works," Gary Kirsten quoted in an interview.
Later that he coached South African team and quit in July 2013 and later took charge of Delhi Daredevils franchise at Indian Premier League (IPL) during 2014 and 2015. Gary Kirsten himself stated that BCCI had approached him over phone to mentor team India again.
Indian team is currently playing a 5-match ODI home series against South Africa. Presently Indian team has no captain it is driven by MS Dhoni. However Ravi Shastri is serving as the Team Director along with Sanjay Bangar, B Arun and R Sridhar as fellow coaches.