Jagmohan Dalmiya was admitted in Kolkata Hospital pertaining to chest illness on thursday. Doctors were successful in performing coronary angiography, which cleared blood flow in coronary arteries. Dr. Anil Mishra said, Mr. Dalmiya is recovering and his health condition is stable now, ECG readings are also consistent today.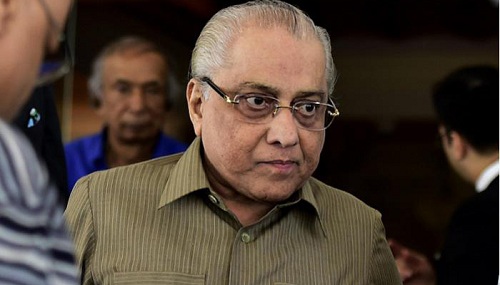 Jagmohan Dalmiya was rushed to hospital who felt pain after finishing his work from office. Dr. Anil Mishra, renowned senior Cardiologist works at BM Birla Heart Research Centre along with his fellow surgeons operated angioplasty on Mr. Dalmia who was rushed to hospital with symptoms of heart attack.
Hospital sources exclaimed that Dalmiya will be seeking medical attention for more 48 hours post surgery. Doctors who operated Dalmiya said, He is an extreme diabetic and had previously suffered cerebral attack. Sourav Ganguly who is serving as the Bengal Joint Secretary has also visited Dalmiya. Former ICC president is facing health issues since a long time and constantly suffering with electrolyte imbalance.
Dalmiya was once again appointed as the Board of Control for Cricket in India (BCCI) president replacing N Srinivasan, who fell in IPL fixing glitch recently . Mr. Dalmiya is continuously thriving to turn the game of cricket into a a lucrative global sport.