Bengaluru Model Darshitmita Gowda Arrested In Drug Case: Top Bengaluru Model named Darshitmita Gowda got arrested by Narcotics Control Bureau (NCB) of Karnataka. She got arrested on Thursday due to supplying of drugs in colleges and cities of Karnataka. Darshitmita Gowda is a top model in Bengaluru who earlier won Miss Queen Karnataka in 2014. She is well seen in all page 3 parties, fashion events and many more in Bengaluru. According to the reports from NCB, she was arrested in drug case under various sections of Narcotics Drugs and Psychotropic Substance act.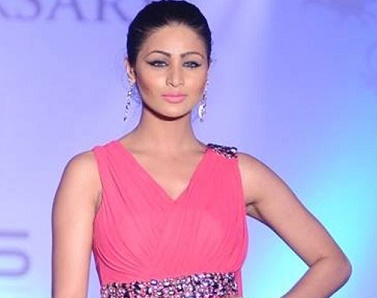 Bengaluru Model Darshitmita Gowda Arrested in Drug Racket Case
Model Darshitmita Gowda maintained clients of people from Bengaluru, Mangaluru and some parts of Goa. Before arresting Darshitmita Gowda NCB also arrested four more people regarding this case. Actually this drug smuggling information was detected by NCB in November last year. They had organized a raid in RT Nagar in an apartment where Darshitmita Gowda use to live with her boyfriend Nishant last year. At that time NCB team found banned drugs like 1.2 grams of MDMA, 19 grams of Hashish and 110 grams of Cocaine. Immediately the team has seized the drugs.
 Madhavi Latha Turned Into Call Girl
Darshitmita Gowda Got Arrested In Drug Case
On interrogating Darshitmita Gowda's boyfriend Nishant, he says Darshitmita Gowda played a key role in this drug racket. Finally some investigations are carried out and she was arrested on June 21st 2016. Darshitmita Gowda was the fifth person got arrested in this case.