Uniting with the bandwagon of writers and artists, renowned scientist and co-founder of CCMB PM Bhargava has returned his Padma Bhushan award in protest against the growing Intolerance in the country. He said he was worried about the future of India, if this trend continues then the country would cease to become a theocratic country like Pakistan.
He said that religion (Hindutva) is a personal matter and should not make invasions into the politics, he says that today the spreading of religion is a causing fear to the democracy.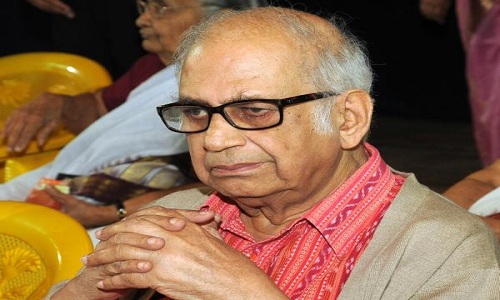 The scientist was concerned about RSS people attending the meeting of council of Scientific and  Industrial Research labs. He was very serious about government minimizing funds to the CSIR labs.
This decision to return the third highest civilian award came after more than 100 scientists in the country returned their awards by expressing concern at the "climate of intolerance" and the way science and reasoning are dissolved.
Mr. Bhargava said, "I hold no brief to the earlier UPA regime and I criticised it in my book. However, you must give credit as they did not want to decide what we eat, what we wear and how we behave."
The 87 year old has criticized various kinds of superstitious beliefs that are practised in India and found faults in the statements of RSS chief Mohan Bhagwat that women should restrict herself to household duties.
He said he will meet the Home Secretary and return the award along with a letter and also urged the youth to come forward and protest.
Dibakar Banerjee, Paresh Kamdar, Lipika Singh, Nishtha Jain, Anand Patwardhan, Kirti Nakhwa, Harshavardhan Kulkarni, Hari Nair, Indrani Lahiri and Rakesh Sharma,Narendra Dabholkar, Govind Pansare and MM Kalburgi to name a few who have returned their awards.