Nationalist Congress Party (NCP) leaders expressed their intent after rejection from secular alliance regarding issue of less number of seats during upcoming Bihar elections. NCP is confident that their party would bag more than 12 seats. Senior leader Tariq Anwar addressed media and said party will discuss future strategy taking into views from party leaders through out state. It was clear that state secular alliance did not need NCP intervention in their campaign and will conclude decision after August 20.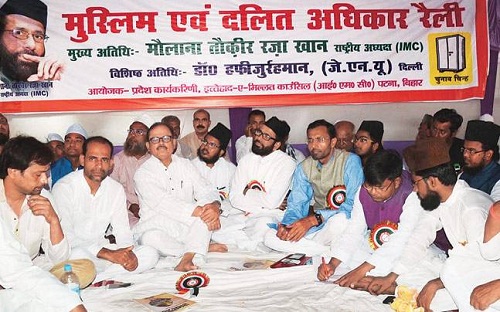 Tariq Anwar expressed his grudge after secular alliance, Congress and RJD parties rejected their plea, "We were given one seat which we won while the RJD and the Congress could win only four out of 27 and two out of 12 seats. We were expecting at least 12 seats in the Assembly polls."
NCP leader provoked that RJD leader Pappu Yadav has even spoken regarding alliance but their party has not yet made any contact. Present Bihar's chief minister Nitish Kumar and Lalu Prasad Yadav have not yet sent any message. If they are positive about alliance we are happy to work together. Bihar unit Samajwadi Party was reluctant about the seat sharing policy in the state. Samajwadi Party state leader Ramchandra Singh Yadav said, our party is expecting to build relationships so that our demands might get accepted.
Ramchandra Singh Yadav  quoted, "We are observing fast to make our leadership accept our demands."Our party president (Mulayam Singh Yadav) should find out a respectable way out in view of our demand or send his representative to give us his direction."