Election commission has issued an official notification to receive nominations from candidate who are competing in Bihar Assembly Elections dated on October 16th. Under second phase elections will be conducted for 32 constituencies out of 243 in Bihar. How ever last date for filing nominations is stated as September 28, filed nominations will be examined on September and candidates can take back their nominations by October 1.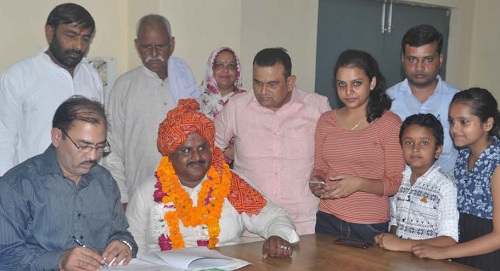 Additional Chief Electoral Officer R. Lakshmanan stated that procedure for conducting five-phase assembly polls in Bihar was started last week for registering nominations under first phase. Elections are going to be commenced at Gaya, Aurangabad, Jehanabad, Arwal, Rohtas and Kaimur districts in second phase. Political parties like Bharatiya Janata Party driven National Democratic Alliance, Rashtriya Janata Dal United, Rashtriya Janata Dal, Congress are major contenders in Bihar Assembly elections.
Bihar elections is seeking to elect 243 members through general assembly polls commenced during October 12 and November 5 this year. Counting for the votes will be performed on November 8th.