First phase of Bihar assembly elections under 49 constituencies have registered 57% voting. Last term elections during 2010 accounted for 50.85% voting in the region, this years figures have shocked everyone. The moderate increase in voting percentage in 13 Maoist-prone seats and 6 reserved class constituencies considered as important for Grand Alliance containing the JD(U), the RJD and the Congress and the NDA's BJP, LJP, RLSP and HAM parties. Maoist-influenced and SC seats have an impressive vicinity of Dalit and Mahadalit population.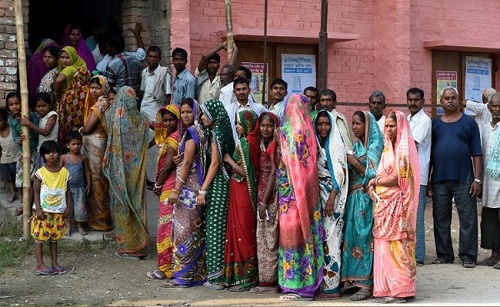 While BJP would like to sack Dalit and Mahadalit votes due to the availability of Dalit parties of Ram Vilas Paswan and ex-CM Jitan Ram Manjhi, the Grand Alliance, especially CM Nitish Kumar, keeps on looking at the same area since the state government has a few projects for them. Alauli at Khagaria district, where Paswan's more younger brother PK Paras is attempting his good fortune, 61% voting was recorded till 4 pm. In 2010 assembly elections that Paras lost, the voting percentage reached 55.54.
The region is flooded with Mushar voters who are loyal to Manjhi's HAM. In the last assembly polls, Mahadalit voters had obviously agreed with JD(U) which can be considered as the reason behind why Paras lost. Sikandra voting public in Jamui area, which is Maoist-hit and SC-saved seat, recorded 55% surveying. In 2010, the figure was 45.57%. Maoist-hit Jamalpur recorded 54.5% turnout this time. Samastipur area, which has 10 gathering seats and is viewed as a Grand Alliance .